Join us on a magical journey through the French countryside as we escape to our very own Chateau in the heart of the Loire valley! Known for its lush gardens, fairy-tale chateaus, and glowing sunflower fields, we can't think of a better place to unwind and get inspired! 
Explore medieval towns and charming villages, shop for hidden treasures at bustling antique markets, and experience chateau life on our private 25-acre estate where we'll feast on farm-to-fork chef-prepared meals while living like a queen! 
Along the way, we'll lead you through creative prompts as we take time to gather inspiration from the beautiful places we visit. Our talented guest artist Sarah Cray has designed custom workshops just for us from Vintage Botanical Illustrations to her signature French Florals!
This journey is for anyone looking to explore their creative side and all of our activities and workshops are for beginners and seasoned artists alike! No Art experience necessary!
Our adventure begins in the heart of the Loire Valley. Set amongst Europe's longest river and backdrop to castles, fragrant gardens, and charming towns, it's easy to see why this area has inspired so many artists over the years!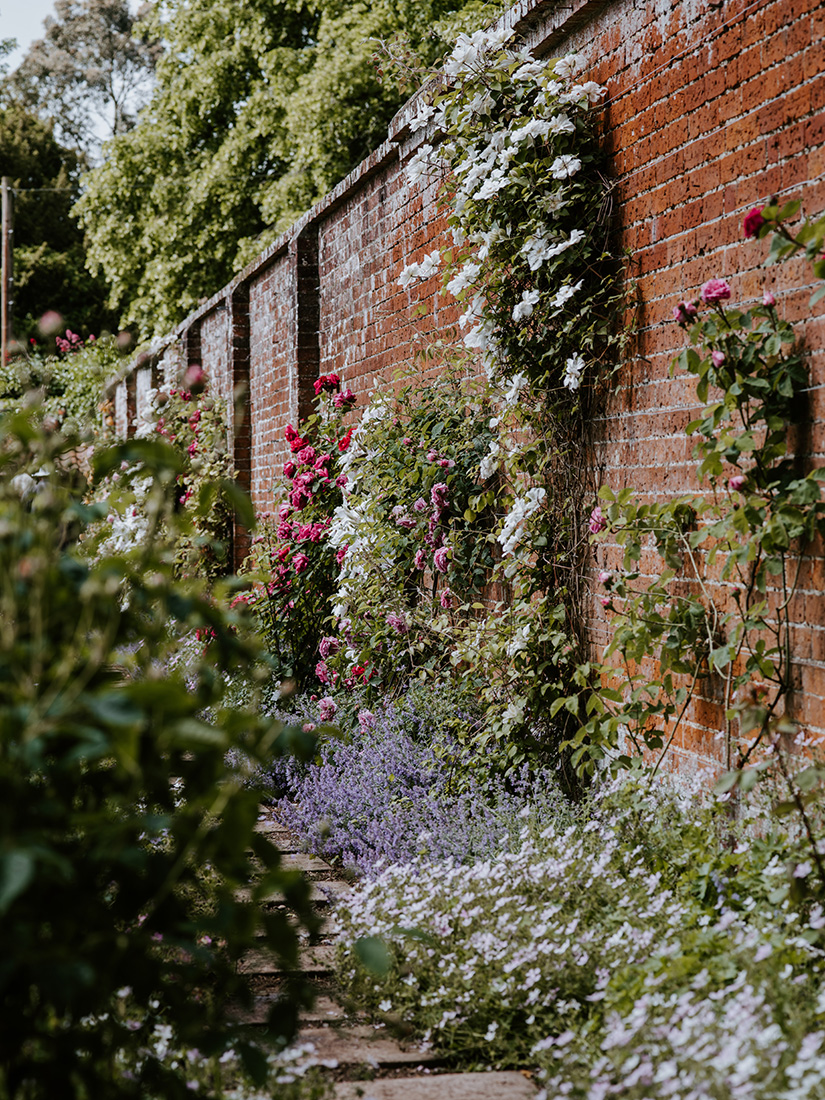 Step into history as we settle into our very own 19th-century Chateau nestled among the forest. Our charming hosts will give us a private tour of this magnificent estate, from opulent rooms to greenhouses, gardens, and pools there is something to explore around every corner!
Our journey continues to quaint riverside villages like Laval, where we'll explore local brocante and antique markets, Canded St. Martin to visit the private atelier of a world-renowned perfumer, and an escape to the stunning Chateau Villandry home to gardens said to rival Versai!
With a relaxing itinerary that merges idyllic days of tea parties on the lawns of the chateau to bespoke day trips, creative workshops, studio tours, cooking classes, and more, this retreat is the perfect balance between rest and play!
If you've been looking to take some time for yourself to reconnect and explore your creative side with an awesome group of women, consider this your invitation!
Umm..when are you going to get the chance to stay at your very own chateau in the heart of France?! This is truly the adventure of a lifetime and with all the hustle and bustle of everyday life (not to mention these uber-stressful times we're living in), you deserve to take some space for yourself. That's right! Not the kids, family, or your job, but something just for you!
So buckle up buttercup cause we're offering an adventure to reset and explore your best self… It's more than a retreat, it's an experience, so let's loosen up, get inspired, and above all have fun!
Come Wander with us!
A peek into our adventure!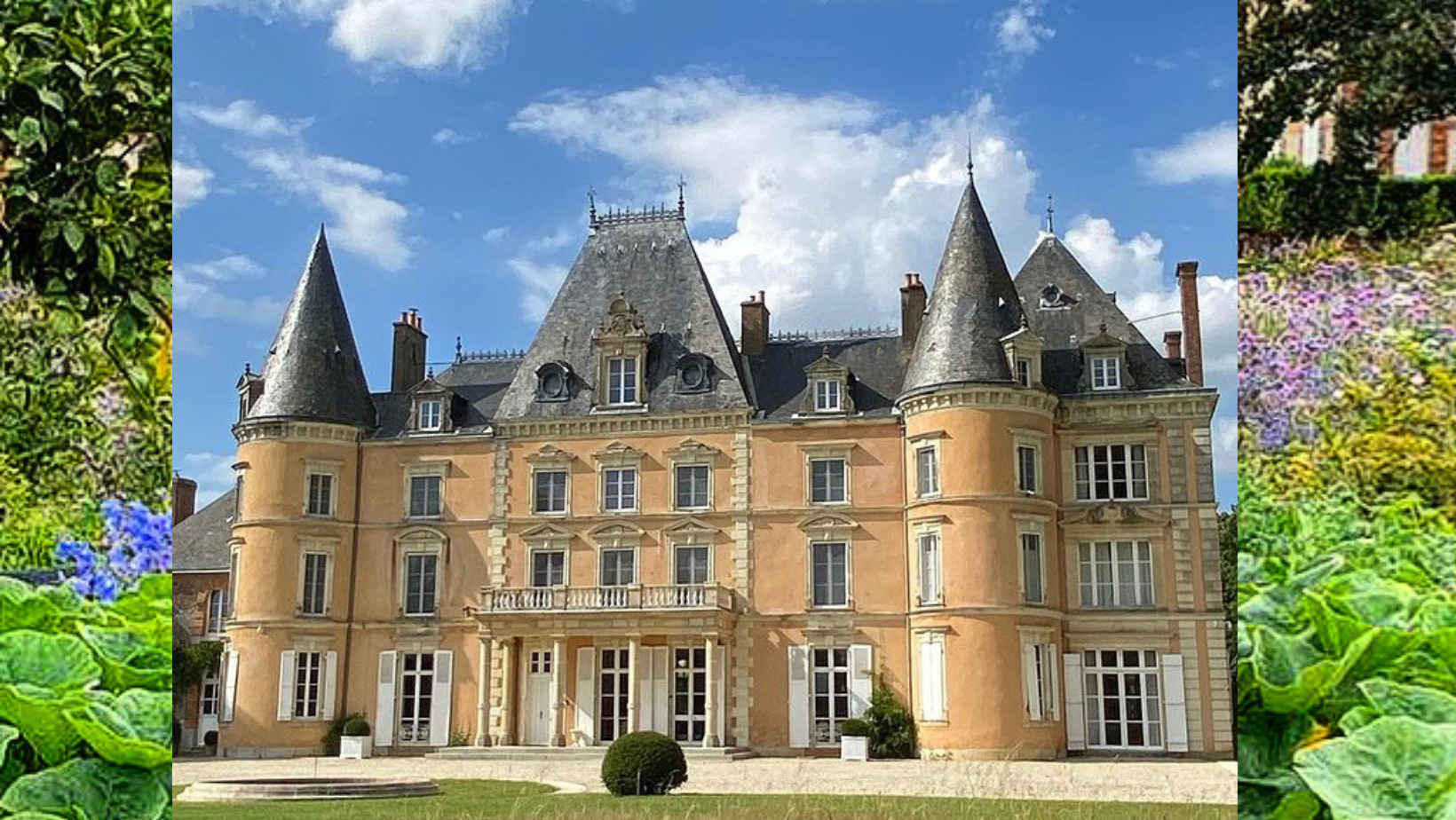 We went all out and booked our very own Chateau!

Nestled in the serene French countryside this 19th-century chateau is an estate full of surprises and a good dose of whimsy, a place to take your time and enjoy the French way of life. 
Take in the aromas of walled gardens brimming with lavender and herbs, soak in the sun poolside with an epic view of the countryside and explore many of the fun amenities such as bocce ball, croquet, a gigantic life-size chess set, and more!
Pamper yourself with farm-to-fork fare sourced from the chateau's own organic porter, baked goods, hors d'oeuvres, wine, cocktails you name it! This is a luxury all-inclusive experience!
Meet our Guest Artist
Meet Sarah Cray! 
Sarah is known for her whimsical watercolor and ink illustrations and as the co-founder of Let's Make Art. Artist and entrepreneur she has inspired thousands of creatives to learn watercolor and live a more creative life. From illustrating books to teaching she can't wait to share her love of art with a new group of ladies! 
Meet our Featured Local Artists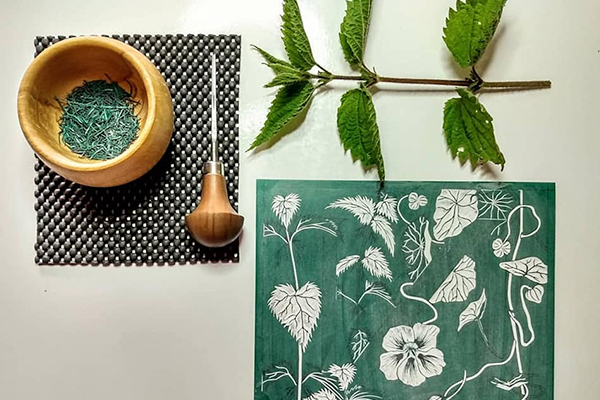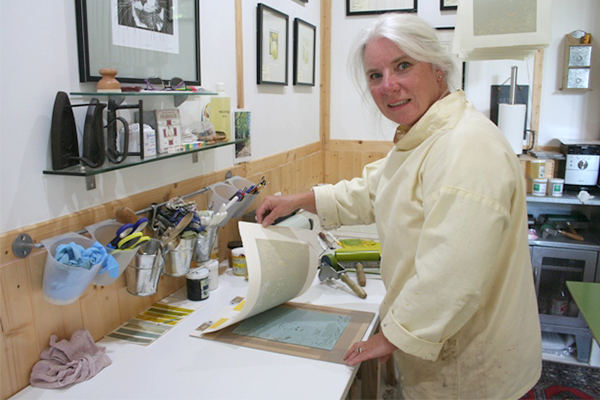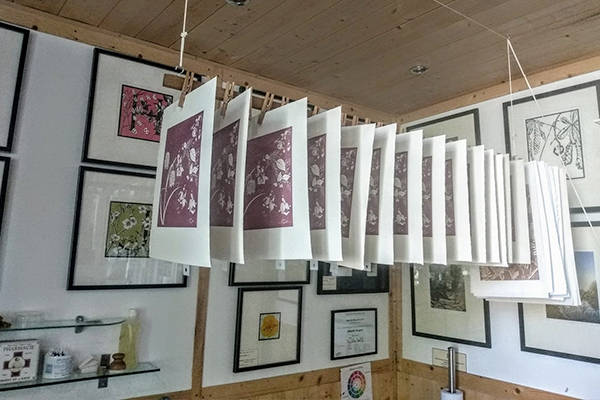 Meet Julie North award-winning artist and printmaker. We'll enjoy an artist talk and live demo to learn all about her process and the making of various printmaking techniques from linocut to drypoint and collagraph prints.
"I am fortunate to live in the beautiful Pays de la Loire, France, which gives me endless inspiration for my work. The natural world and my surroundings constantly fill my head with patterns, images, and ideas for new subjects and projects"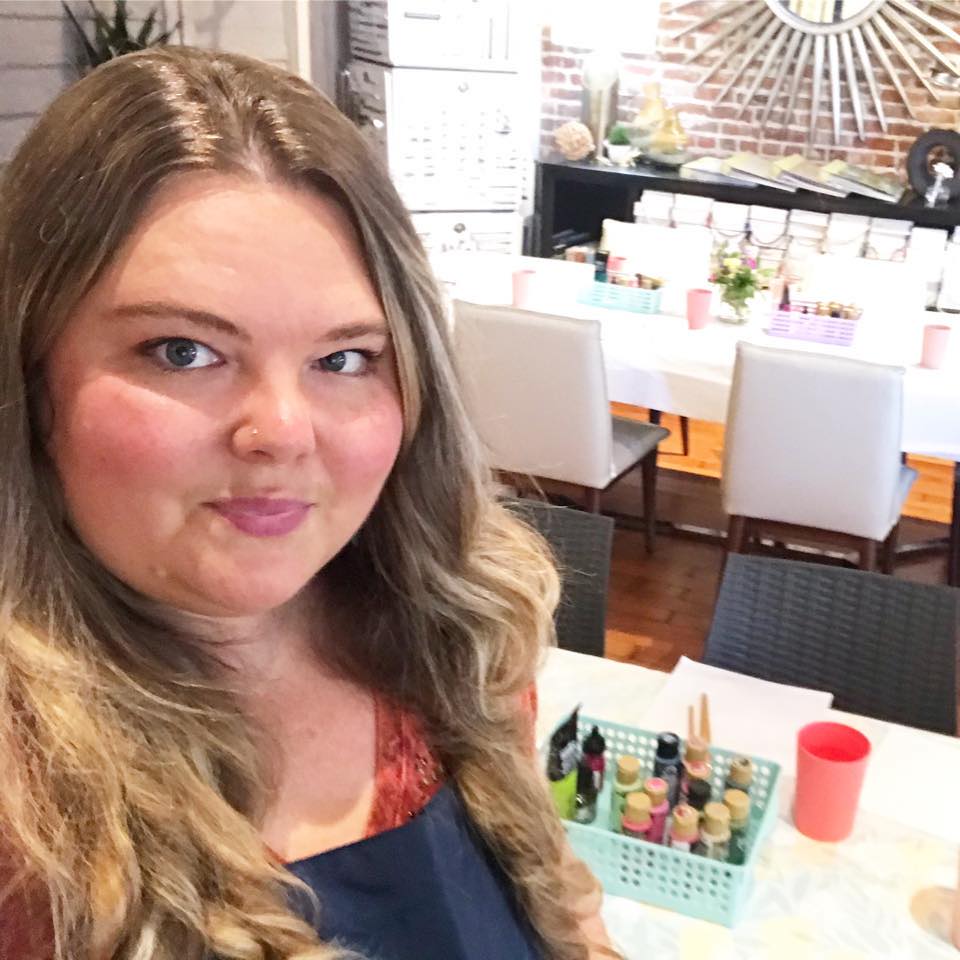 Hi Everyone! Cassie here, founder of Wandering Women Retreats, art and travel lover!
I can't tell you how excited I am to share France with an awesome group of gals! With over a decade of experience in the travel industry and as a professional artist, it's been a long-time dream to merge the two and offer unforgettable journeys that both nurture your creative side and immerse you in local culture. 
I've cooked up a seriously dreamy itinerary that has a taste of it all! We'll not only be visiting different towns and villages throughout the Loire Valley but with creative workshops, amazing day trips, and a magical chateau to explore this retreat is chock full of inspiration! 
So join me as we "Escape to the Chateau" for the adventure of a lifetime!
Our Itinerary
Day 1:

Arrival, Opening Celebration and Cocktail Reception followed by a Welcome Dinner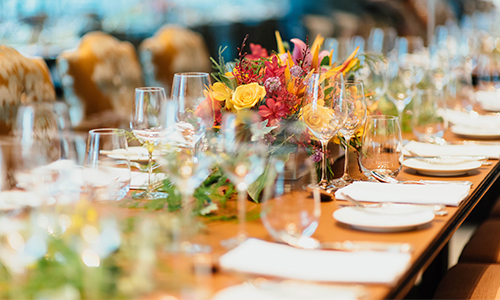 Arrival in La Cropte, group transportation to get you from the Laval train station to the chateau will be provided. 
Settle in and get refreshed! Explore the grounds, lounge by the pool, or take in the numerous gardens. 
In the evening join us for a celebration of our new adventure! Sip on cocktails and get to know your fellow creative companions followed by a scrumptious Welcome Dinner.
Day 2:

Tour of the Chateau, Botanical Illustrations Workshop, Local Artist Visit & Demo, Wine and Cheese Tasting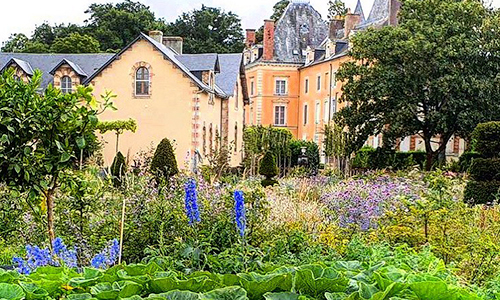 Homemade breakfast followed by a tour of the Chateau. Find out all about the chateau's wonderful history and how the owners brought it back to life after many years of neglect. With over 35 rooms, outbuildings, stables, and more this property has plenty of secrets to share!
After our tour, we'll settle in for our first workshop as Sarah goes over simple techniques to create beautiful ink and pen botanical illustrations on handmade and vintage papers. We'll be framing our creations in antique frames that we'll hunt for on our day at the antique market, so everyone will leave with at least one framed illustration as a keepsake!
We'll break for a delicious lunch followed by a visit and live demo by local artist and printmaker Julie North. Hear all the inspiration behind Julie's work and shop beautiful pieces from her private collection.
 Enjoy free time after to relax poolside or go for an afternoon stroll and soak up the " slow life".
In the evening we'll meet for a tasting to sample the local region's wines and cheeses followed by another chef-prepared dinner.
Day 3:

Day trip to Laval, Antique Market Visit, Brocante Shop, Robert Tatin Sculpture Museum, Alfresco Dinner
Homemade breakfast and then off on our first day trip to the charming riverside town of Laval. Famous for its bustling produce, antique, and vintage markets we'll take it all in as we explore various markets, along with a visit to the brocante and thrift shop! Enjoy free time to meander the many cobblestone streets, shops, and cafes.
After exploring we'll head over to the eccentric Robert Tatin Museum famous for its collection of eclectic sculptures and installations.
Once back at our magical oasis we'll set to framing our botanical illustrations from the day before followed by some free time to rest and get refreshed. Meet us in the evening for a special Al fresco dinner under the stars.
Day 4:

French Florals Workshop, Garden Tour and Cooking Class, Sunset Soiree Art Party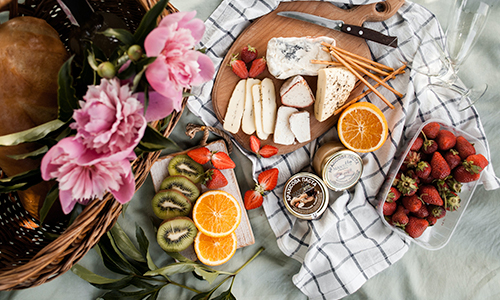 Homemade breakfast followed by our French Florals workshop. Sarah will go over her favorite techniques for creating luscious watercolor florals!
In the afternoon we'll enjoy a tour of the gardens and a cooking class using ingredients harvested from the estate.
We'll enjoy the fruits of our labor with a delicious lunch followed by free time to explore, play and wander. 
Join us at the golden hour for a Sunset Soiree Art Party where we'll have lots of fun art prompts and group art projects. Our evening ends on a sweet note with another scrumptious meal prepared just for us.
Day 5:

Day trip to Candes St. Martin, Perfume Workshop with Artisan Lunch, Chateau Villandry Botanical Gardens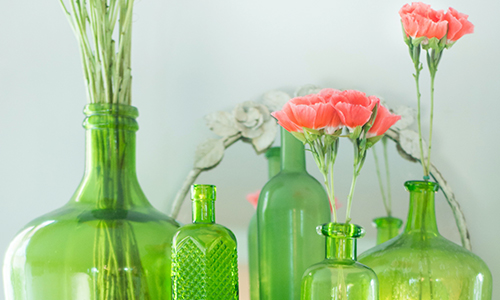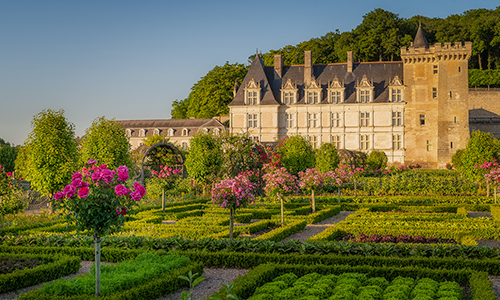 Next, we'll travel to the lovely town of Candes St.Martin. Home of a renowned French perfumer, we'll tour his private atelier where you'll be initiated to the art of creating personal fragrances. Learn how to handle the rarest and most precious essential oils (agarwood, roses, jasmine, tuberose, sandalwood, civet, ambergris, etc.) which he has treasured in his private collection. 
Create your own custom scent to take home. Our experience continues with an aromatic homemade lunch harmonizing local specialties and fragrances like rose, jasmine, and sandalwood perfume for a truly one-of-a-kind meal.
Our adventure continues to the famed Chateau Villandry. Built-in the 15th century, this magnificent estate is home to some of the most beautiful gardens in France. Said to rival Versai, it's one of the last renaissance castles in the Loire valley. Gather in inspiration as we tour the numerous ornamental gardens, hedge mazes, ponds, and flower gardens not to mention the Chateau itself! 
After resting from a day of exploring, join us in the evening for another delicious homemade dinner.
Day 6:

Day Trip to Sainte Suzanne, Handmade Paper Tour, Picnic and Croquet, French Landscapes Workshop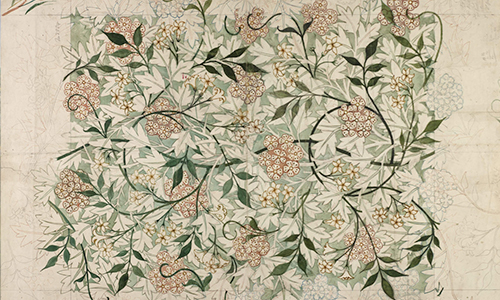 Homemade breakfast followed by a fun day trip to the nearby medieval village of Sainte Suzanne, perched atop the hillside with sweeping views of the river, this quaint little town is home to one of the oldest paper mills. Working in techniques handed down since the 13th century we'll enjoy a private tour and behind-the-scenes glimpse at how these beautiful papers are made!
After exploring we'll head back to the Chateau for a whimsical afternoon picnic set across the sprawling lawn followed by a fun game of croquet. Relax, have some drinks and let your inner Victorian aristocrat come out!
Join us at sunset for another fun creative workshop as we dive into french landscapes! Using the surrounding countryside for our inspiration Sarah will walk us through the steps as we create a series of fun landscapes from fields of lavender to hills of sunflowers! 
Join us in the evening for another tasty meal prepared by our charming hosts.
Day 7:

Afternoon tea Party, Watercolor Postcards Workshop, Secret Garden Photoshoot, Closing Celebration and Farewell Dinner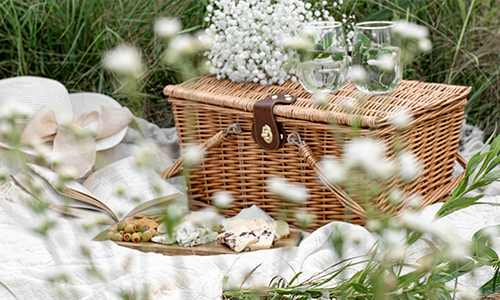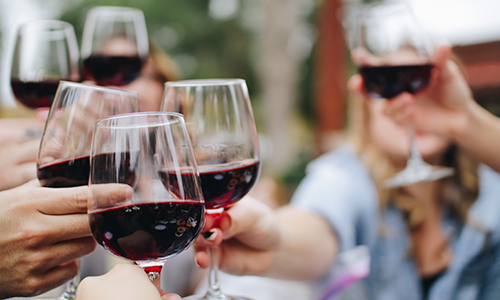 Homemade Breakfast followed by our last creative workshop, watercolor postcards! Capture scenes from our journey as Sarah goes over simple techniques and tips to create a special series of postcards.
Enjoy free time to pack up your one-of-a-kind shopping finds from our market adventures, take one last dip in the pool and soak it all in!
Join us for an afternoon tea party and lunch hosted in the gardens where we'll snack on all the classic favorites from tea sandwiches to baked goods and more!
In the evening it's dress-up time and we'll have a special secret garden-themed photo shoot! With looming chateau and glorious gardens as a backdrop, this is sure to produce some epic photos that will last a lifetime! 
Our photoshoot will be followed by a fun closing celebration where we'll share our favorite takeaways and creations followed by a special farewell dinner.
Day 8:

Breakfast and Departure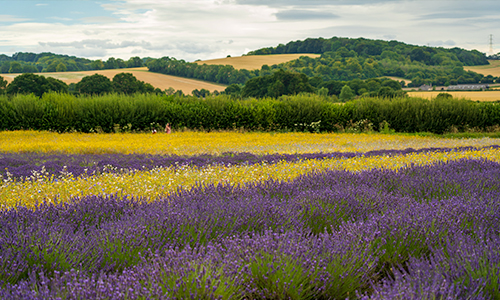 We'll share one last opening circle and breakfast together before departing for the train station. Remember to stay in touch with your new creative besties and we hope you Wander with Us on our next adventure!
PLEASE NOTE: THIS IS OUR PROSPECTIVE ITINERARY. SMALL CHANGES MAY BE MADE DUE TO WEATHER, DESIRES OF THE GROUP, AND UNEXPECTED OPPORTUNITIES 
(such as spontaneous adventures, can we say heck ya?!)
Spots are limited! Our retreats aren't just about the wonderful things we'll see and do but about building relationships, that's why we like to keep our groups small and intimate. This enables us to travel like a local and have an inside look at all the region has to offer!  This retreat is limited to 12 guests.
THIS ALL-INCLUSIVE EXPERIENCE INCLUDES:
8 days & 7 nights of accommodations at a private luxury Chateau

Group Transfers from

Laval Train Station

( which can be reached via direct train from the airport)

Private transportation to and from all destinations/activities
Intimate group limited to 8-14 women
Tips for our guides, drivers

Private Chateau Tour

ALL-INCLUSIVE MEAL PACKAGE: Daily Organic, Farm to Fork Chef Prepared Breakfasts, Lunches, Dinners & Snacks
All DRINKS & REFRESHMENTS including wine & liquors

Welcome and Departure Party

Afternoon Tea Party & Garden Picnic
Sunset Soiree Art Party

Wine & Cheese Tasting Night

Garden Tour & Cooking Class
Day trip to Laval
Antique Market tour with a visit to Brocante and Thrift Shop
Visit & Entrance to Robert Tatin Museum
Day Trip to Candes St Martin
French Perfume Atelier Tour
Perfume Making Workshop & Artisan Lunch
Day Trip & Entrance to Chateau Villandry

Local artist visit and demo

Day trip to Sainte Suzanne
Paper Mill/ Handmade Papers Tour
Professional Photographer, Secret Garden Photo Shoot  & Photo Album

Four Creative Workshops!

Vintage Botanical Illustrations, French Florals, Watercolor Postcards,

and

French Landscapes

with guest artist

Sarah Cray
Daily Art Exercises

and journaling prompts to get your creative juices flowing!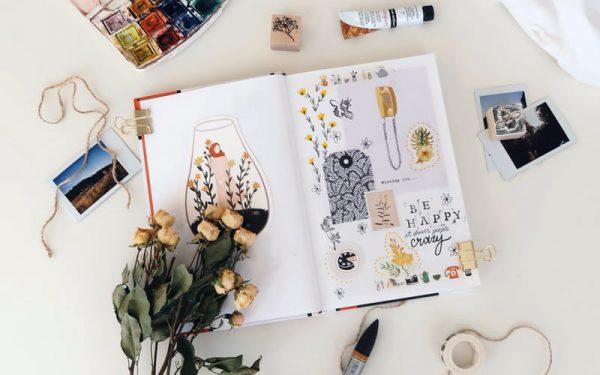 Sweet Extras
A private Facebook Group so you can get to know your fellow

A curated bag of goodies, aka the most amazing swag bag ever, including art and local French finds!
A Concierge Travel Specialist should you need any assistance with flights or travel outside the retreat dates
* This is a Wandering Women all-inclusive LUXE retreat! Luxury accommodations, chef-prepared meals, unlimited wine and alcohol along with a private photographer and professional photo album are included in addition to our amazing itinerary and day trips!
Cost: Double Occupancy $5125 | Single occupancy $5625
(Airfare not included)
* Our Travel Affiliate Amy of T-travels will be handling deposits and payments
A $1000 Non -Refundable deposit is required to hold your spot balance due by February 1st, 2023. Payment plans are available please see our FAQ below.
What our retreaters are saying, testimonials from our fellow Wandering Women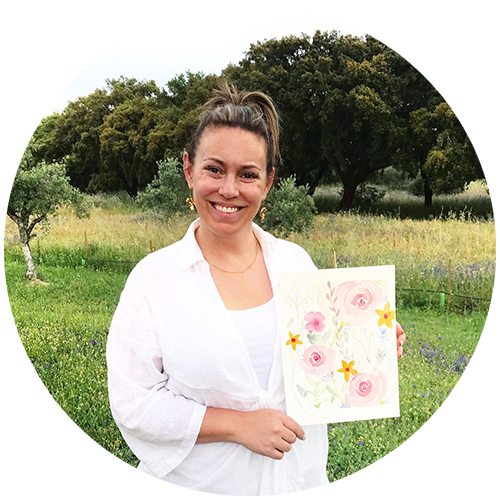 Experience of a Lifetime!
"This trip was an experience I will treasure forever. I was outside of my comfort zone; learning watercolor, going to another country with a group of women I had never met – but every day was spent building new friendships, tapping into my creative side, and exploring a beautiful country! I can't wait for my next Wandering Women's Retreat!!"
-Sarah P.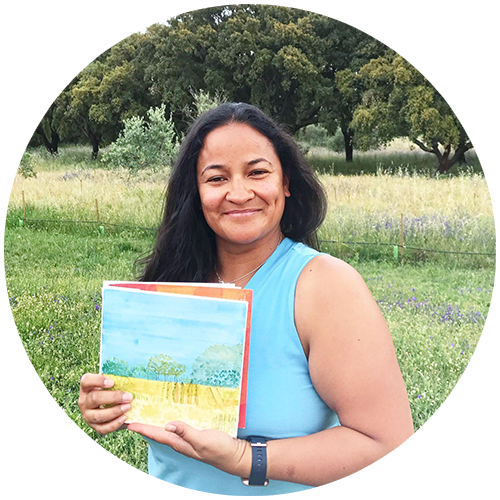 I had the best time!
"We explored the country while learning some awesome art ideas. One of the best parts of the trip was getting to know some really great ladies!"
– Cindee M.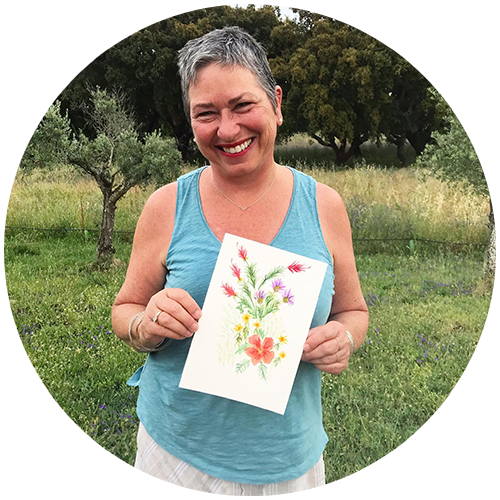 I highly recommend it!
"I highly recommend a Wandering Women Retreat for anyone looking for a fun adventure, discovering new worlds, unleashing creative potential, and meeting new friends! The days are filled with exploring, learning, creating, eating, walking, and conversation. I look forward to joining again in the future!"
– Stephanie P.
WHAT ISN'T COVERED IN THE COST?
Airfare from your hometown to France

Train connections to and from Laval

Travelers Insurance (required for this retreat)

Any extra tours, meals, or excursions that you choose during your free time if you choose to go.

Transportation & lodging outside of the retreat dates, should you choose to arrive early or stay later in France

Anything you buy in the markets or on various outings.
Book with Confidence –  A note about Covid 19
We have a great team in place that is monitoring the global pandemic and travel advisories on a daily basis. In the event we need to cancel the retreat due to Covid 19, retreat participants will be offered the option of moving funds to a rescheduled departure date. We are also requiring all participants to get travel insurance with a " cancel for any reason" policy. We want you to feel fully comfortable and confident when booking that you are covered!
* Please note that we will NOT be refunding cancellations for any reason, including if you yourself contract covid before the retreat and can not attend. Due to the planning, logistics, and upfront costs of these events, we have a strict no refund policy regardless of circumstance. We are requiring retreaters to get trip insurance for this very reason, trust us the peace of mind alone is worth it! Our full cancellation policy can be viewed here.
Still have questions? We got you!

Visit our

FAQ

page.
Interested in a custom retreat for you and your tribe? We can create custom private retreats for your group that is tailored to your interests. Unique experiences, boutique accommodations and off the beaten path locations are our speciality! Reach out through our contact page for more info!
Come Wander with Us!
Want to be the first to know about upcoming trips ?
Sign up for our newsletter,

SIGN-UP FOR THE LATEST INFO ON RETREATS AND GET EARLY ACCESS TO REGISTRATION AND MORE!