Unearth your Creative Side
A Journey to the heart of the Greek Isles
Unearth your creative side and join us for an inspiring journey to the heart of the Greek isles! Known for its turquoise waters, sun drenched beaches, and charming seaside villages, we can't wait to dive in and explore our creativity!
Unwind at our private villa with sweeping views of the Ionian sea, soak in the inspiration with daily art prompts and pamper yourself with homemade authentic chef-prepared Grecian delicacies.
Along the way, we'll lead you through creative prompts as we take time to gather inspiration from the beautiful places we visit. Our talented guest artist Sara Schroeder has designed custom workshops just for us, from Abstract Seascapes to her colorful Mixed Media Collages!
This journey is for anyone looking to explore their creative side, and all of our activities and workshops are for beginners and seasoned artists alike! No Art experience necessary!
Our adventure begins in the seaside village of Nidri. Nirdi is not only known for its port and bustling nightlife but as the gateway to Lefkada Island's most stunning scenery including forested mountains, waterfalls, beaches, and most famously, the crystal clear Ionian Sea.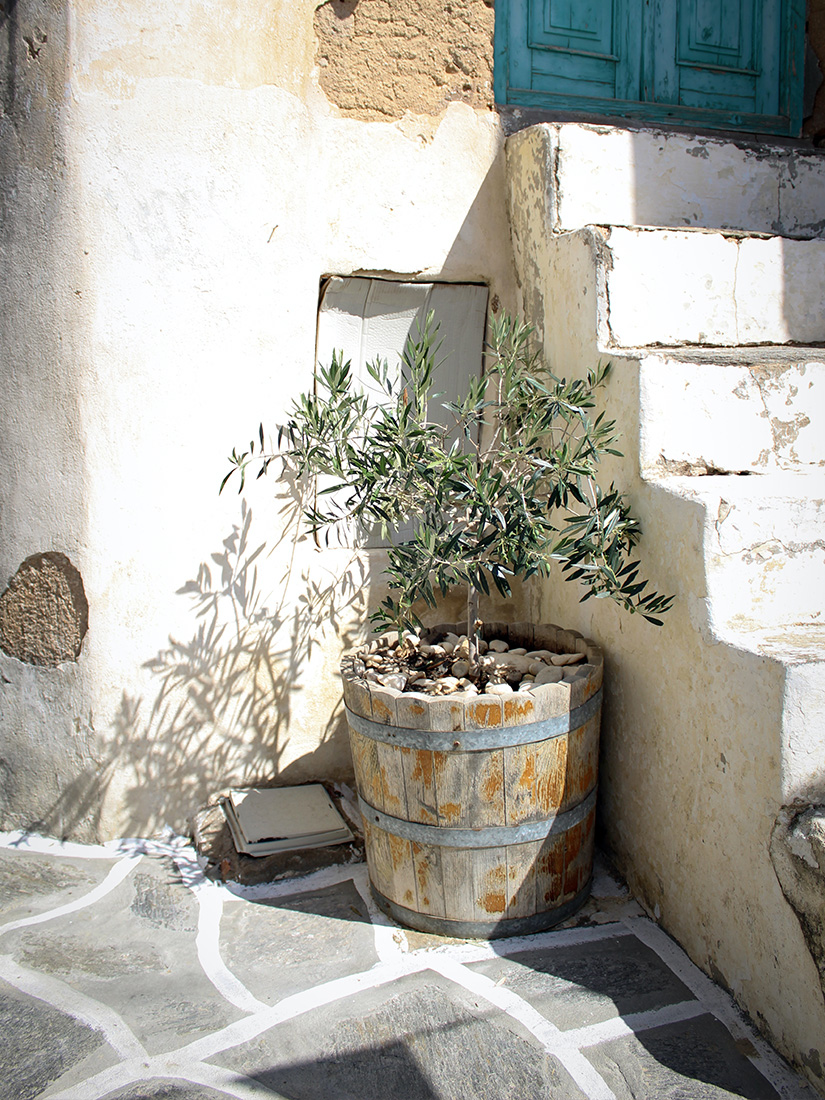 Our journey continues as we discover hidden islands, coves, and beaches on our private charter boat, explore off-the-beaten-path locales like an eccentric folklore museum known for its handicrafts and embroidery and dive into the local cuisine scene as we travel to local taverns, vineyards, and organic farms for a behind the scenes glimpse at all this region has to offer.
Visit the studio of a local artisan whose designs are inspired by century-old traditions, discover greek cuisine with a hands-on cooking class, and capture your journey as we art journal our way through the greek isles!
With an itinerary that celebrates local artisans, the surrounding landscape, and its people, all with the soothing islands as a backdrop, we can't think of a better way to rest, reset and explore our creativity!
If you've been looking to take some time for yourself to reconnect and explore your creative side with an awesome group of women, consider this your invitation!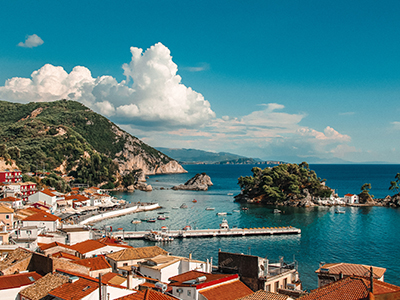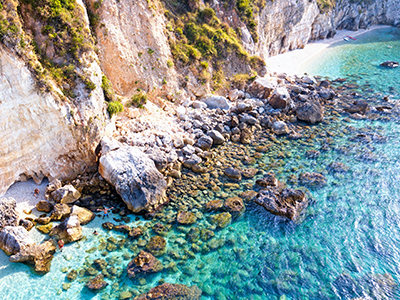 Umm…Greece, private villa, sun-filled days of creating..need we say more?! This is truly the adventure of a lifetime, and with all the hustle and bustle of everyday life (not to mention these uber stressful times we're living in), you deserve to take some space for yourself, that's right! Not the kids, family, or your job, but something just for you!
So buckle up, buttercup, cause we're offering an adventure to reset and explore your best self… It's more than a retreat, it's an experience, so let's loosen up, get inspired, and above all, have fun!
Come Wander with us!
A peek into our adventure!
Perched atop the hillside set amongst beautiful lush foliage and ancient olive trees lies our private Balinese-style collection of villas! With numerous meditation spaces, gardens, and a larger-than-life infinity pool with breathtaking ocean views, this is THE place to unwind!
Designed by famed Italian architect Giovanni Bellagamba, East meets West with custom-made Balinese doors, water features, and handmade furnishings throughout.
Retreaters will be hosted in individual villas throughout the property. Each villa contains two en suite bedrooms as well as a shared ocean view living room for the ultimate comfort.
Be sure to check out our slideshow of this beautiful venue below!
Let's Talk Food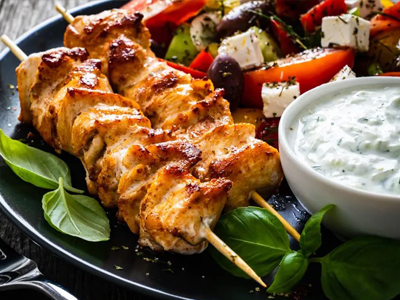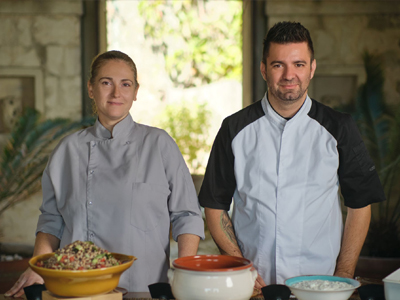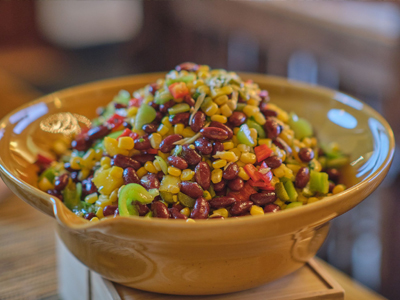 Greece is famous for its delicious Mediterranean cuisine, and we are in for a treat with daily catered meals from local chefs, a word from them below: 
"Our aim is to offer you the culinary experience of true Greek cuisine the country is so famous for. Our chefs showcase the very best of Greek and Mediterranean homestyle cooking by using local and organic produce wherever possible and the abundant choice of vegetables locally grown on the island and its surrounding regions. Some examples include our sublime vegetarian eggplant moussaka with a light soya cream, spanakopita, colorful Greek salads, Santorini's fava with spring onion and grape sauce, and the best baklava on the island!"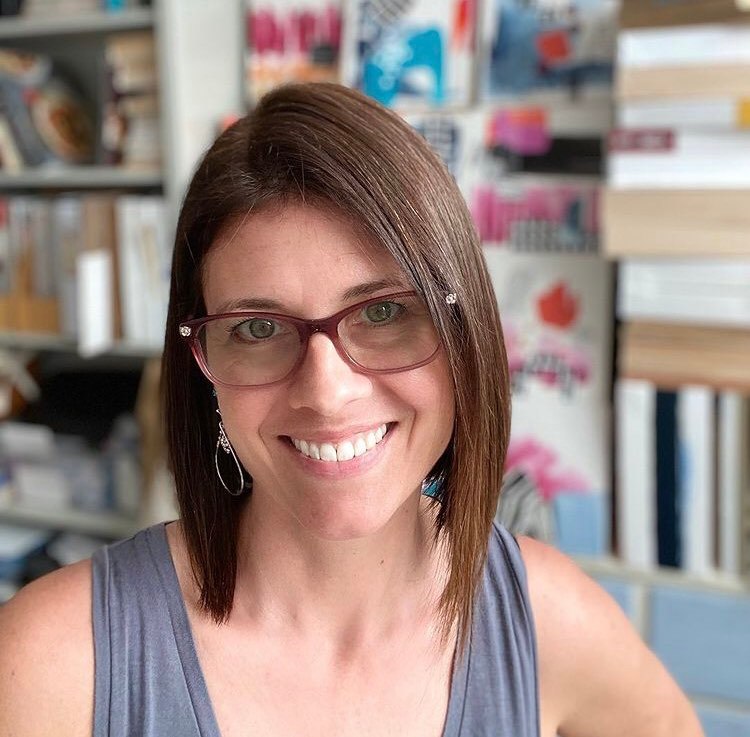 Meet our Guest Artist
Meet Sara Schroeder !
Sara is known for her colorful abstract mixed media works and as the founder of Old Book Revivalists. Queen of collage she is inspired by bold hues, textures, and pattern making to create one-of-a-kind compositions on paper and canvas. From watercolor to acrylic she is excited to share her process and love of art with a new group of ladies!
Meet our Featured Local Artist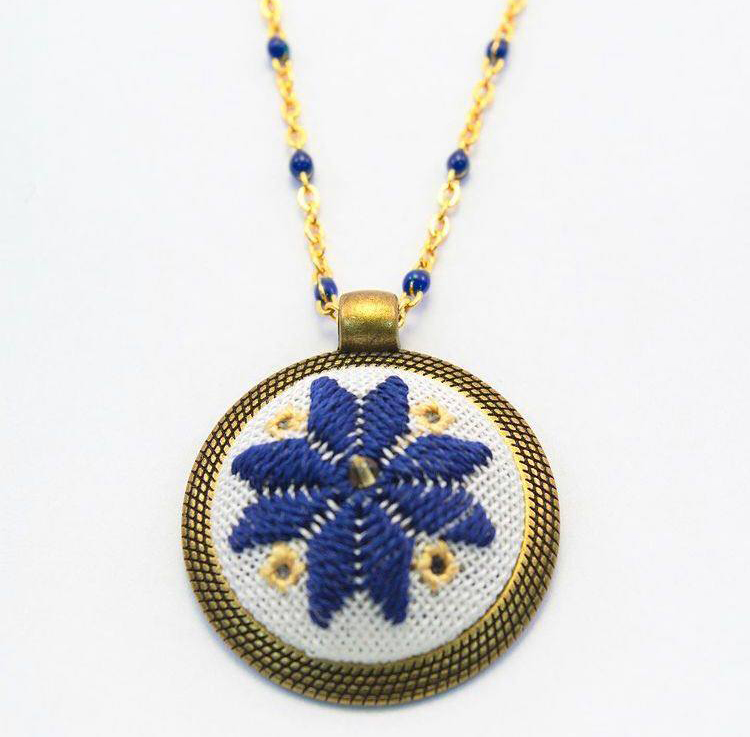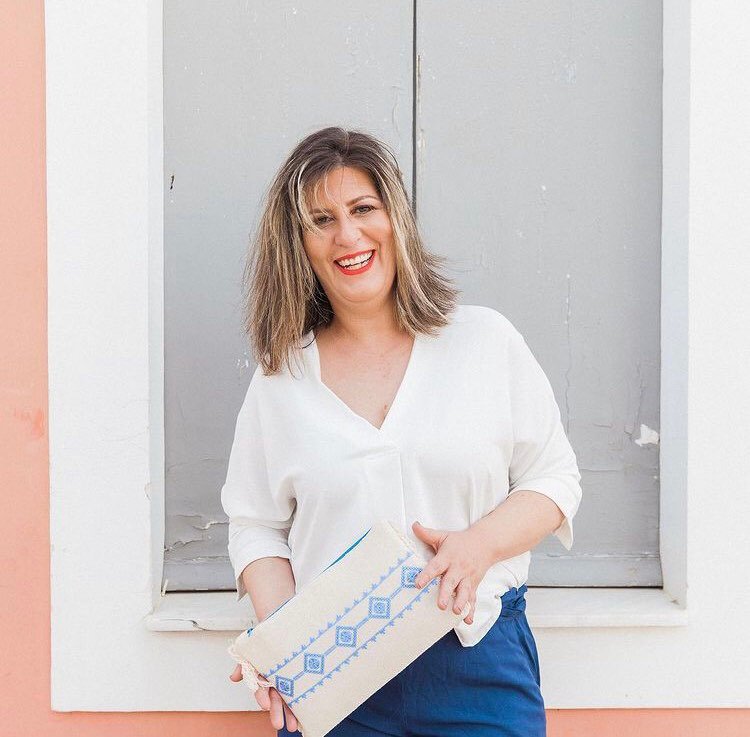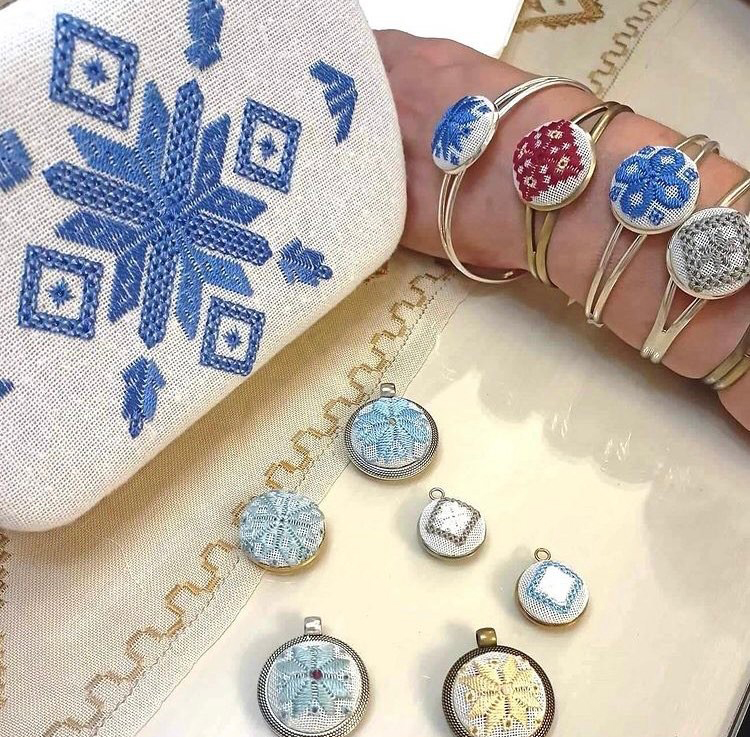 Meet artisan jewelry designer Eleftheria Logothetis. Eleftheria creates designs using the ancient tradition of the Karson stitch. With over 200 years of history, this embroidery technique is completely unlike any other in the world. 
Eleftheria describes her designs as  "A love story for Karsan embroidery, the art of which has been passed down from generation to generation with respect for tradition and the history it represents." 
We are excited to not only see how this art form began with a visit to the folklore museum of Karya but to visit Elixriso designs studio to see how this artist is carrying on and modernizing these beautiful traditions!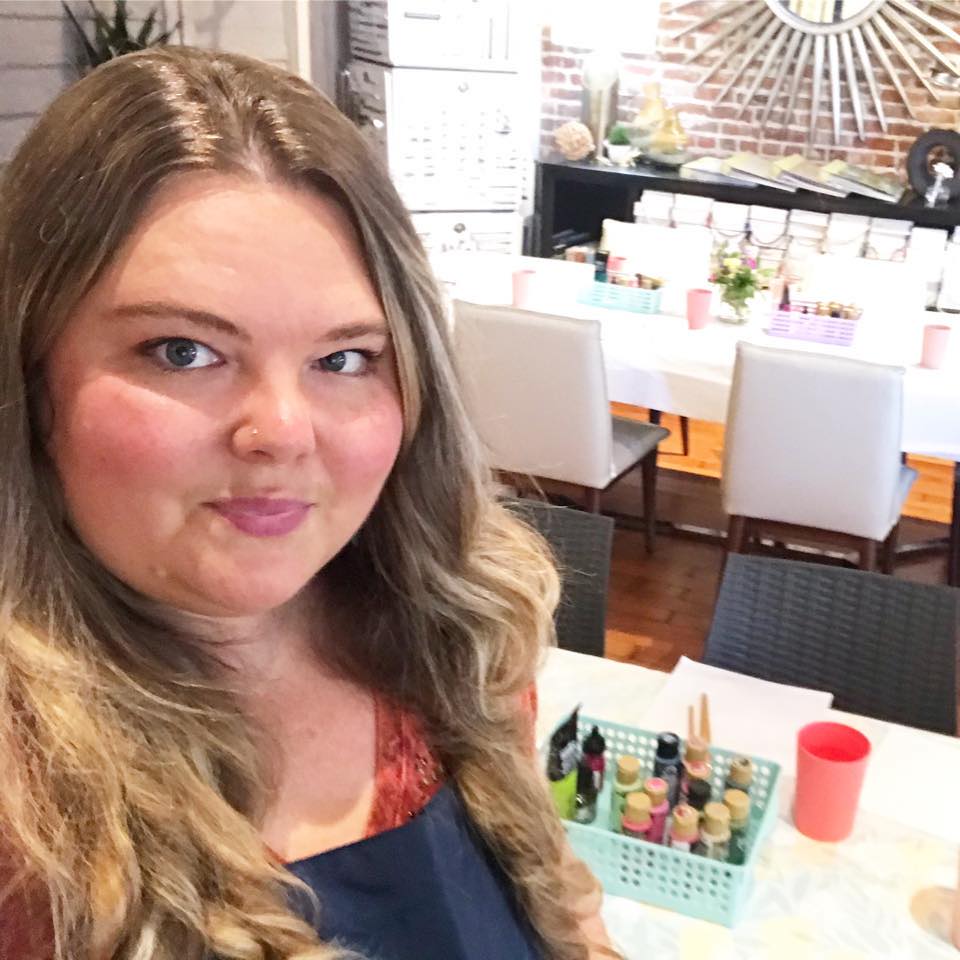 Hi Everyone! Cassie here, founder of Wandering Women Retreats and art and travel lover!
I can't tell you how excited I am to share Greece with an awesome group of gals! With over a decade of experience in the travel industry and as a professional artist, it's been a long-time dream to merge the two and offer unforgettable journeys that both nurture your creative side and immerse you in local culture. 
I've cooked up a seriously dreamy itinerary that has a taste of it all! We'll not only be visiting different mountain and seaside villages throughout Lefkada but with creative workshops, beach days for relaxing, and artisan visits this retreat is chock full of inspiration! 
So join me for a relaxing escape to the Grecian Isles!
Our Itinerary
Day 1:

Arrival in Athens, Day Trip to Nidri, Welcome Celebration and Dinner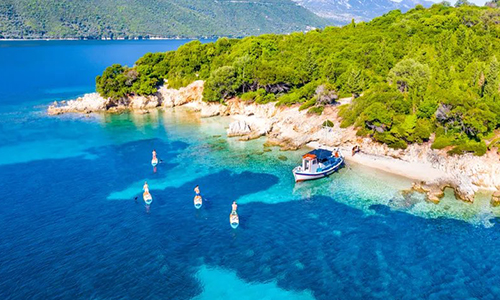 Arrival in Athens, group transportation to get you from Athens to the Villa will be provided with a fun day trip and pitstop before arriving in Nidri. 
Settle into our hilltop oasis, take a dip in the pool and get refreshed! 
Join us for a sunset cocktail hour and get to know your creative companions followed by a delicious Grecian buffet Welcome Dinner.
Day 2:

Mixed Media Collage Workshop, Walking Tour of Nidri, Artisan Shop Visit, Art Journaling Session
We'll start the morning off with a nice brunch before we dive into our first creative session exploring mixed media collage papers. Our Guest artist Sara Schroeder will introduce you to the fun world of mark-making and patterns using the surrounding landscape as our inspiration. 
After an afternoon snack, we'll head into Nidri to explore its eclectic downtown and shops. We'll stop in at a family-owned shop to hear the story behind the handcrafted wood creations they are known for.
Enjoy some free time in Nirdi to explore its many shops, cafes or enjoy a drink harborside and people watch as the boats come in.
Join us in the evening for an art journal collage session followed by a delicious dinner made just for us.
Day 3:

Visit to the Mountain Village of Karya with Folklore Museum Tour, Egklouvi Tavern Visit with Food Tasting, Local Artisan Jewelry Visit and Studio Tour with Shopping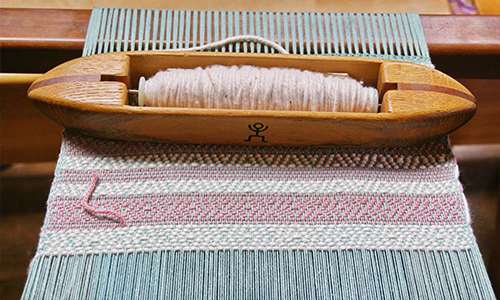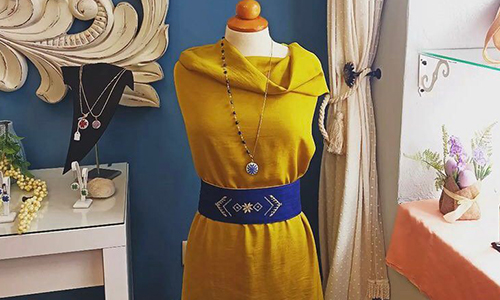 This full-day adventure starts with a journey into the nearby mountains to the hilltop village of Karya. Home to a Folklore Museum, we'll learn all about this region's traditional weaving and embroidery techniques that have been handed down over the centuries. Enjoy free time to explore this village famous for its woven arts and handicrafts.
Our journey continues to Egklouvi, an off-the-beaten-path village and home to a family-owned tavern boasting delicious rustic dishes that this region is famous for. We'll sample a little of this and a little of that! 
Coming full circle, we'll travel to Lefkada Town to the studio of local artist and jewelry designer Eleftheria Logothetis. Eleftheria will share how she's carrying on and modernizing the embroidering traditions through her jewelry. After a studio tour, we'll enjoy free time to shop her beautiful collection and take home a one-of-a-kind piece of history.
Free time in Lefkada Town before heading back to our oasis, followed by another delicious dinner!
Day 4:

Private Charter Boat Tour, Island Hopping,Cave Swimming and Beach Picnic, Brushstrokes and Palettes Workshop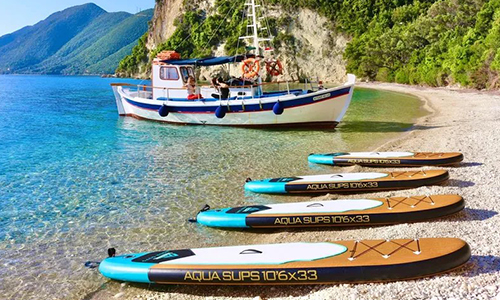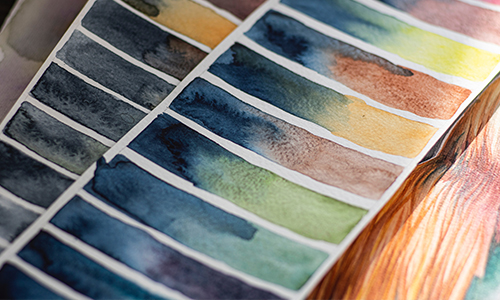 Join us on our very own private charter boat for the day! After a scrumptious breakfast, we'll head down to the docks to meet our adorable little boat, and off we'll go!
The crew has created a custom itinerary just for us of different islands, hidden coves, caves, and secret beaches! Enjoy a swim or choose from SUP or snorkeling! We'll stop for a special beach picnic along the way.
After resting from a day in the sun, join us at the golden hour and paint the day's inspirations with a special watercolor workshop. Sara will go over tips for creating a variety of watercolor washes and brush strokes, along with tips for creating your own signature color palette that speaks to you.
Join us in the evening for another delicious dinner catered just for us.
Day 5:

Abstract Seascapes and Landscapes Workshop, Cooking Demonstration with Local Chef , Sunset Art Party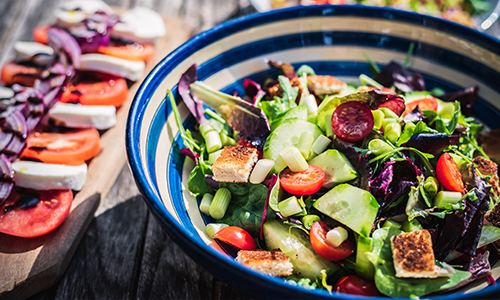 After a scrumptious brunch, we'll dive into Abstract Seascapes and Landscapes. Sara will walk us through combining all the beautiful papers we've been creating to compose a series of landscapes and seascapes inspired by our travels.
After a morning of creating, join us and we explore greek cuisine with a cooking demonstration by our in-house chef followed by a family-style lunch.
Enjoy free time to swim, visit one of the many meditation spaces, explore the grounds and soak it all in. 
Join us at sunset for an Art Party where we'll have lots of fun group projects and prompts followed by another chef-prepared dinner catered just for us.
Day 6:

Organic Farm Tour w/Olive Oil Tasting, Vineyard Visit with Wine Tasting, Village Visit to Agios Nikitas, Kathisma Beach, Rooftop Drinks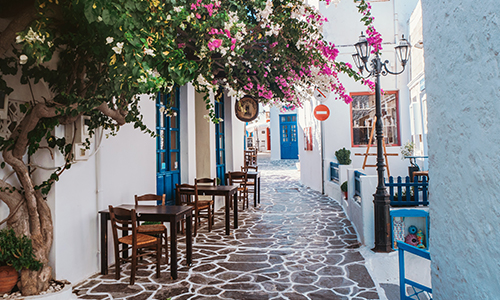 Savor the countryside and dive into the local cuisine scene as we celebrate the region's local farms and vineyards! Our first stop will be to a charming organic micro farm. Enjoy a tour of the olive groves, vegetable patches, and even some furry friends! Taste the best olive oil and herbs.
Our journey continues with a vineyard visit where we'll sample different wines this region is famous for.
After sipping it up we'll head to the funky beach town of Agios Nikitas, where we'll have free time to shop and grab a bite to eat from one of the many idyllic seaside cafes, followed by a beach visit to Kathisma Beach,  one of the most famous stretches of white sand and turquoise waters in the area.
After resting from a day of exploring, join us in the evening for a scrumptious dinner followed by an outing in town for some rooftop drinks and live music!
Day 7:

Creative Journaling Session, Mixed Media Postcard Workshop, Free Time, Closing Celebration and Farewell Dinner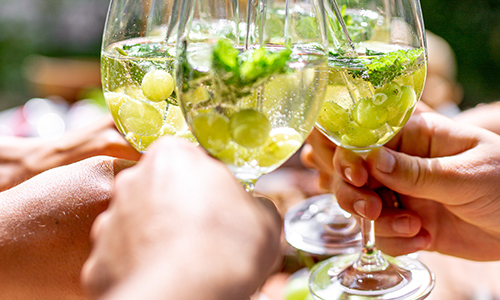 We'll start our day on a colorful note with our last creative session. We'll continue work on our travel journals along with creating a fun series of mixed media postcards.
The afternoon is yours to enjoy as you please with plenty of free time to get in any last-minute shopping, creating or packing away all your cool artisan finds!
Join us in the evening for a fun closing celebration and sharing of our art journals along with our favorite takeaways, followed by a special farewell dinner.
Day 8:

Breakfast and Departure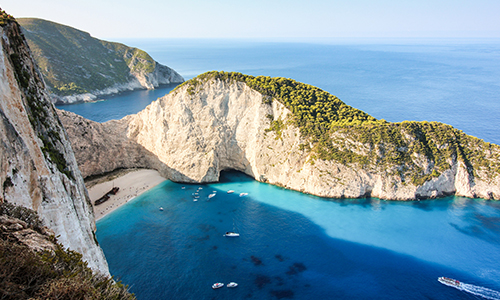 We'll share one last opening circle and breakfast together before departing for the airport. Remember to stay in touch with your new creative besties and we hope you wander with us on our next adventure!
PLEASE NOTE: THIS IS OUR PROSPECTIVE ITINERARY. SMALL CHANGES MAY BE MADE DUE TO WEATHER, DESIRES OF THE GROUP AND UNEXPECTED OPPORTUNITIES
(such as spontaneous adventures, can we say heck ya?!)
This is one of our more off-the-beaten path adventures! 
Due to the remote and unique location of our destination, we'll be arranging a day trip transfer from downtown Athens and are recommending our retreaters fly in a day early to ensure they meet the transfer. We'll depart as a group on a private charter bus for a fun day trip with a pit stop before arriving at the villa in the early evening.
For the Return – We'll be providing a group transfer directly to Athens from the Villa. 
*Please note that these transfers are on the longer side, around 4-5 hours but we think it's part of the adventure and we'll all be together road trippin it up with fun stops along the way, not to mention seeing some beautiful countryside!
Spots are limited!
Our retreats aren't just about the wonderful things we'll see and do but about building relationships; that's why we like to keep our groups small and intimate. This enables us to travel like a local and have an inside look at all the region has to offer!  This retreat is limited to 14 guests.
THIS ALL-INCLUSIVE EXPERIENCE INCLUDES:
8 days and 7 nights accommodations at a private luxury villa
Group Transfer and Day Trip from Downtown Athens to Nidri
Return Transfer from Villa to Athens
Private transportation to and from all destinations/activities
Intimate group limited to 8-14 women
Tips for our guides, drivers
All Inclusive Meal Package, Daily Brunch, Afternoon Snack, and Dinners, including refreshments
Walking tour of Nidri with artisan shop talk
Private Charter Boat tour of the islands with optional SUP, snorkeling, and Beach Picnic
Organic Farm Tour with Olive Oil Tasting
Vineyard Tour with Tasting
Visit to Mountain Village of Karya
Visit to Folklore museum featuring traditional embroidery and weaving artisans
Visit to Egklouvi Village
Tapas and Food Tasting at local Tavern
Local Artisan Jewelry Visit with shopping
Visit to Agios Nikitas
Kathisma Beach Visit
Cooking Demonstration
Four Creative Workshops! Pattern Play and Mark Making, Watercolor Brushstrokes and Custom Color Palettes, Abstract Seascapes and Landscapes, and Mixed Media Postcards with guest artist Sara Schroeder
Daily Art Exercises and journaling prompts to get your creative juices flowing!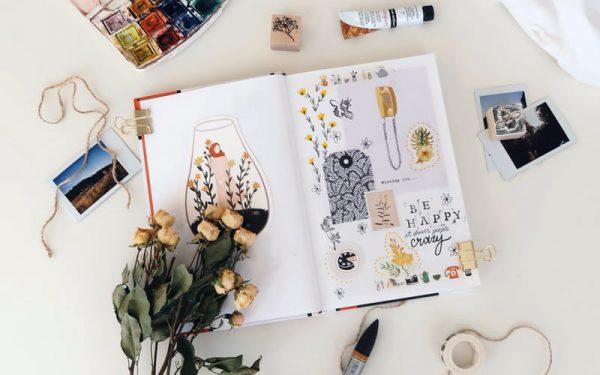 Sweet Extras
A private Facebook Group so you can get to know your fellow

A curated bag of goodies, aka the most amazing swag bag ever, including art and local Greek, finds!  
A Concierge Travel Specialist should you need any assistance with flights or travel outside the retreat dates.
* This is a Wandering Women all-inclusive LUXE retreat! Luxury accommodations, chef-prepared meals along with a  private charter boat excursion are included in addition to our amazing itinerary and day trips!
The accommodations for this retreat are double occupancy inside beautiful villas throughout the property. Each villa contains two en suite spacious bedrooms (each bedroom contains two twin beds) as well as a shared ocean view living room for the ultimate comfort!
Cost: $5125
(Double Occupancy)
(Airfare not included)
* Our Travel Affiliate Amy of T-travels will be handling deposits and payments
A $1000 Non -Refundable deposit is required to hold your spot balance due by March 1st, 2023. Payment plans are available please see our FAQ below.
What our retreaters are saying, testimonials from our fellow Wandering Women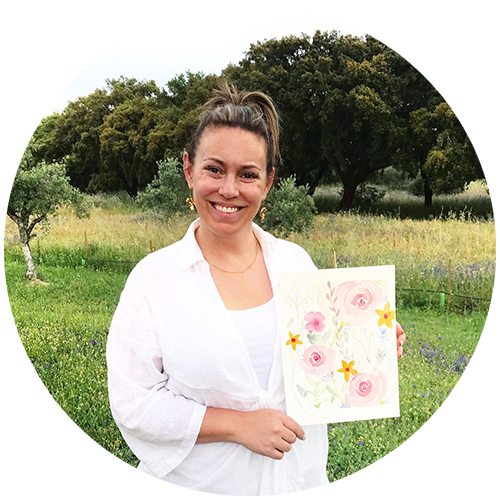 Experience of a Lifetime!
"This trip was an experience I will treasure forever. I was outside of my comfort zone; learning watercolor, going to another country with a group of women I had never met – but every day was spent building new friendships, tapping into my creative side, and exploring a beautiful country! I can't wait for my next Wandering Women's Retreat!!"
-Sarah P.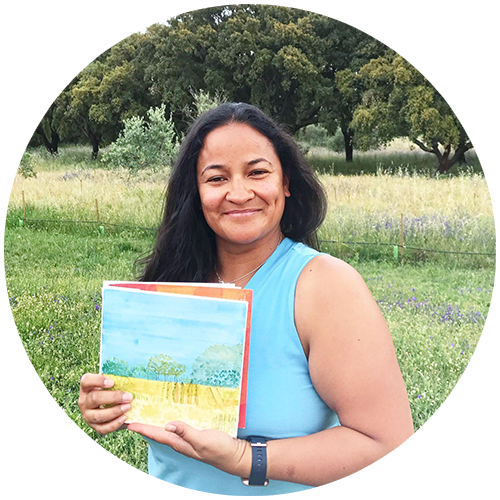 I had the best time!
"We explored the country while learning some awesome art ideas. One of the best parts of the trip was getting to know some really great ladies!"
– Cindee M.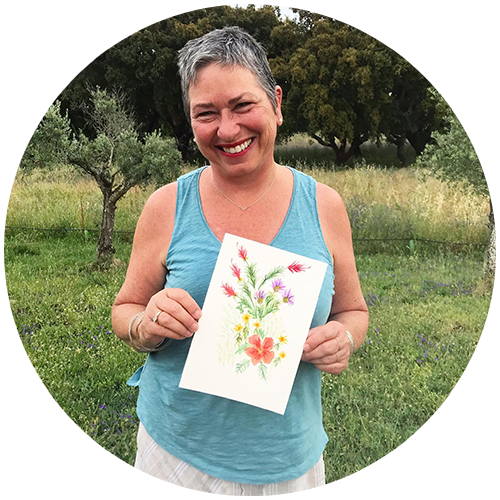 I highly recommend it!
"I highly recommend a Wandering Women Retreat for anyone looking for a fun adventure, discovering new worlds, unleashing creative potential, and meeting new friends! The days are filled with exploring, learning, creating, eating, walking, and conversation. I look forward to joining again in the future!"
– Stephanie P.
WHAT ISN'T COVERED IN THE COST?
Airfare from your hometown to Greece

Travelers Insurance (required for this retreat)

Any extra tours, meals, or excursions that you choose during your free time if you choose to go.

Transportation and lodging outside of the retreat dates, should you choose to arrive early or stay later in Greece

Anything you buy in the markets or on various outings.
Book with Confidence –  A note about Covid 19
We have a great team in place that is monitoring the global pandemic and travel advisories on a daily basis. In the event we need to cancel the retreat due to Covid 19, retreat participants will be offered the option of moving funds to a rescheduled departure date.We are also requiring all participants to get travel insurance with a " cancel for any reason" policy. We want you to feel fully comfortable and confident when booking that you are covered!
* Please note that we will NOT be refunding cancellations for any reason, including if you yourself contract covid before the retreat and can not attend. Due to the planning, logistics and upfront costs of these events we have a strict no refund policy regardless of circumstance. We are requiring retreaters to get trip insurance for this very reason, trust us the peace of mind alone is worth it!
Still have questions? We got you!

Visit our

FAQ

page.
Interested in a custom retreat for you and your tribe? We can create custom private retreats for your group that is tailored to your interests. Unique experiences, boutique accommodations and off-the-beaten-path locations are our speciality! Reach out through our contact page for more info!
Come Wander with Us!
Want to be the first to know about upcoming trips ?
Sign up for our newsletter,

SIGN-UP FOR THE LATEST INFO ON RETREATS AND GET EARLY ACCESS TO REGISTRATION AND MORE!