An Adventure in the Italian Countryside
October 15th – 22nd, 2023
Go where the locals go and discover authentic Italy as we travel off the beaten path to the medieval hilltop village of Montelparo! Known for its patchwork quilt countryside, sunflower fields, and mountain ranges, we can't wait to soak it all in and get inspired! 
Explore picturesque villages as we learn from local artisans with fun workshops from eco-printing to pasta making and uncover your inner artist in one of the most beautiful unspoiled areas of Italy.
Along the way, we'll lead you through creative prompts as we take time to gather inspiration from the beautiful places we visit. Our talented guest artist Kate Rebecca Leach has designed custom workshops just for us, from Whimsical Watercolor Villages to her signature Mosaic Florals!
This journey is for anyone looking to explore their creative side, and all of our activities and workshops are for beginners and seasoned artists alike! No Art experience necessary!
Our adventure begins in the heart of a region known as Le Marche, an area the Italians describe as 'all of Italy in one region'.  With its medieval hilltop towns full of art and culture, amazing coastline with hidden beaches, stunning mountain ranges all within three national parks, not to mention a growing number of vineyards – it really is a secret slice of Italy! 
Experience the amazing artisans of this region with studio visits, workshops, cooking classes, and more! From a family of weavers nestled in the nearby Sibillini Mountains to the centuries-old traditions of hatmaking, lacemaking, and more, inspiration is around every corner!
Let's not forget about the food! Discover all the deliciousness of the surrounding countryside as we weave our way through local vineyards, olive oil mills, and even cheese makers..umm yes bring on the cheesy goodness!
With an itinerary that dives off the beaten path and celebrates local cuisine, history, and tradition we can't think of a better way to jumpstart our creativity!
If you've been looking to take some time for yourself to reconnect and explore your creative side with an awesome group of women, consider this your invitation!
Umm..don't we all deserve our very own Under the Tuscan Sun moment?! 
If you're looking to dive into getting creative again while experiencing authentic Italy, this retreat is for you! 
This is truly the adventure of a lifetime, and with all the hustle and bustle of everyday life (not to mention these uber-stressful times we're living in), you deserve to take some space for yourself, that's right! Not the kids, family, or your job, but something just for you!
So buckle up, buttercup, cause we're offering an adventure to reset and explore your best self… It's more than a retreat, it's an experience, so let's loosen up, get inspired, and above all, have fun!
Come Wander with us!
A peek into our adventure!
Set in the foothills of the Sibillini Mountains in one of Le Marches traditional medieval hilltop villages lies our private luxury boutique hotel! 
Steeped in history and dating back to the 16th century, this palazzo has been lovingly restored with eclectic touches from a medieval vaulted ceiling dining room to antique furniture throughout.
Boasting breathtaking views of the countryside, this award-winning hotel features all the charm of old Italy with modern amenities, including a heated pool, charming in-house restaurant, and more! 
Sip an Aperol spritz and relax poolside or on one of the many terraces while soaking in epic views of the surrounding countryside!
Be sure to check out our slideshow of this beautiful venue below!
Let's Talk Food
The Le Marche region is bursting with delicious produce and cuisine & we're in for a taste of it all from local cheese makers to olive oil tasting and more!
Our culinary journey continues with meals hosted at our own in-house restaurant featuring delicious dishes with 4-course meals highlighting the area's fresh ingredients. From homemade pastas and breads to fresh seasonal salads, grilled fish,  lamb, and venison, our mouths are already watering thinking about it!
Meet our Guest Artist
Meet Kate Rebecca Leach! Kate is known for her intricate watercolor designs and illustrations. Her work is featured in collections across the globe and is licensed throughout the US, Europe, and the UK.
Inspired by nature, gemstones, and jewels Kate's work weaves in beautiful patternmaking with embellishments featuring iridescent washes of gold, copper, and silver.
From landscapes and whimsical villages to beautiful mosaic florals, we are beyond excited for the workshops she has planned!
Meet our Featured Local Artist
Meet Alice Contena the designer behind Montegallo. Featured in magazines from Vogue to Elle, Alice creates with the same ancient mastery of small local production, bespoke batches, and techniques that have been handed down from generation to generation. We'll enjoy a private visit and shopping experience as Alice goes over the unique history behind her work and more!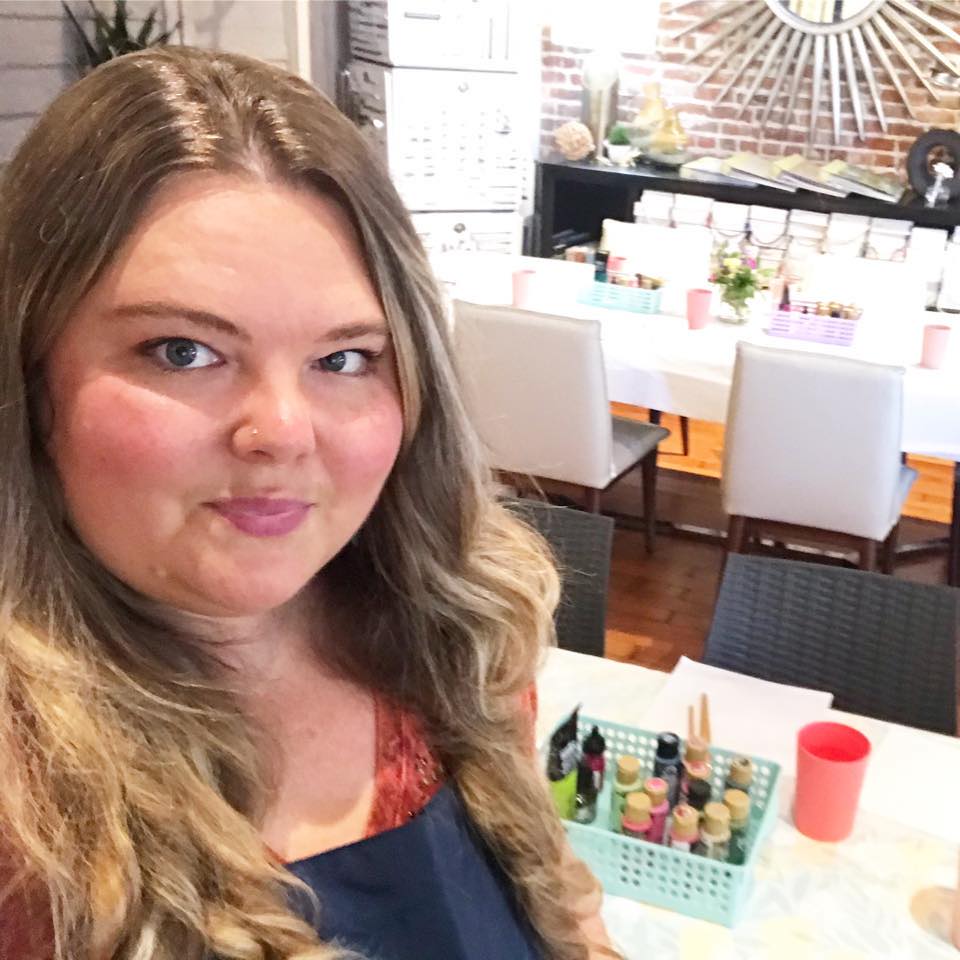 Hi Everyone! Cassie here, founder of Wandering Women Retreats and art and travel lover!
I can't tell you how excited I am to share Italy with an awesome group of gals! With over a decade of experience in the travel industry and as a professional artist, it's been a long-time dream to merge the two and offer unforgettable journeys that both nurture your creative side and immerse you in local culture. 
I've cooked up a seriously dreamy itinerary that has a taste of it all! We'll not only be visiting different towns and villages throughout the Le Marche region, but with creative workshops, amazing day trips and a culture steeped in history this retreat is chock full of inspiration! 
So join me as we travel off the beaten path to discover authentic Italy!
Our Itinerary
Day 1: Sunday, October 15

 

Arrival, Walking Tour, Aperitifs & Welcome Dinner
Arrival in Montelparo, group transportation to get you from Ancona Airport to the hotel will be provided. Check-in, get refreshed! 
Our charming Boutique Hotel is located at the top of a historic village and is the perfect place to explore from! 
Once everyone has arrived and is refreshed, join us for an evening stroll about town through historic plazas and cobblestone streets. We'll stop in at a local tavern for an aperitif before we head back to our hilltop oasis for a scrumptious four-course Welcome Dinner.
Day 2: Monday, October 16

 

Art Walk, Pasta Making Class w/Lunch, Colors & Patterns Workshop
After a delicious homemade breakfast join us as we take you to some of our favorite spots for some inspiration and panoramic views. Gather ideas for shapes, colors, and more as our guest artist goes over tips for capturing the beauty all around us. 
After exploring we're on our way to discover all things pasta! Unleash your inner nonna and learn pasta making with the locals with a hands-on cooking class utilizing recipes handed down from family to family followed by a family-style lunch.

Join us in the afternoon for a fun colors and patterns workshop where our guest artist Kate Leach will go over tips for creating luscious patterns on paper with watercolor washes and mark making along with color palettes inspired by the surrounding countryside.
Enjoy some free time and dinner on your own at one of the charming village restaurants or at our very own on-site restaurant.

Day 3: Tuesday, October 17

 

Day Trip to the Sibillini Mountains,

Village Artisans Tour, Studio & Wool Museum, Eco Printing Workshop, Farm Lunch
After another scrumptious breakfast, we'll head off on a journey to the nearby Sibillini Mountains to the small village Rocca di Montefortino, home to a family of weavers and artisans.
We'll enjoy a private studio tour with a glimpse behind all the wonderful things they make here from basket weaving to felting, handcrafted soaps, and more! Explore the wool museum and find out the process behind the handspun wool they use to create beautiful wearable art pieces.
After our tour, we're in for a treat with a hands-on eco-printing workshop. This unique art form uses wool and pressed flowers and plants to create beautiful textiles and everyone will leave with their own handcrafted piece to take home.
After our workshop, we'll sit down to a homemade meal prepared by our hosts featuring locally sourced food from the surrounding farms.
Enjoy some free time after a day of exploring, and join us in the evening for another delicious four-course dinner prepared by our charming hosts.
Day 4: Wednesday, October 18 

Mosaic Florals Workshop,

Artisan Hat Maker Visit with Private Shopping, Sunset Art Party & Al Fresco Dinner
After breakfast, we'll dive into Mosaic Florals! Kate will go over techniques for creating beautiful intricate designs and floral motifs using watercolors, iridescent inks, and paint pens. After creating we'll enjoy a nice alfresco buffet lunch.
Join us in the afternoon for a special visit from local couture hatmaker Alice Cotena of Montegallo designs. Featured in magazines from Vogue to Elle, Alice creates with the same ancient mastery of small local production, bespoke batches, and techniques handed down from generation to generation.
Dating back to the 14th century Alice will talk about the history behind her hand-woven hats as well as how to pick the perfect hat for your face shape. Shop her private collection and get a hat that's customized just for you.
Join us at the golden hour for a fun art party where we'll have lots of fun art prompts and group art projects along with some cocktails to make it all the more fun! Our artsy shenanigans will be followed by a family-style al fresco dinner.
Day 5:

Thursday, October 19 

Culinary Tour with visit to local Vineyard, Cheese Farm & Olive Oil Mill with tastings, Vineyard Lunch
Join us for a day of culinary delights as we celebrate this region's local makers and producers. We'll wind our way through the surrounding countryside with fun stops along the way.
Tour a family-owned vineyard and discover the tradition of the grape harvest, winemaking and tasting techniques. Visit a local olive oil mill and taste some of the world's finest extra-virgin olive oil and get your cheese on with a visit to a local cheesemaker!
This adventure includes a vineyard lunch among the vines. After a day of exploring and tasting, the evening is yours to relax, and enjoy dinner on your own at one of the cafes in the village or from our in-house restaurant.
Day 6: Friday, October 20

 

Day Trip to Ascoli Piceno & Piazza del Popolo, Village Visit to Offida, Lacemakers Artisan Demo, Visit & Shopping
Our adventure starts with a visit to the city of Ascoli Picern. Positioned between the sea, rivers, and mountains it's known not only for its sweeping vistas but as the city of Travertine, named for the beautiful streets made from local travertine. It's also home to Piazza del Popolo, named one of the most beautiful piazzas in Italy! 
We'll enjoy free time in this elegant city to take in its various markets, monuments, and authentic Abruzzo fare such as the region's specialty olive ol' ascolana-   olives stuffed with meat and cheese and then fried..umm yes, please!
Our Journey continues to the picturesque village of Offida to visit the artisan lacemakers. This walled village is famous for handmade lace, called 'merletto'. Many artisans can be found in their doorways, tatting away, ready to sell you an exquisite little bit of lace to take home. Enjoy a demo of how this particular lace has been created with techniques dating all the way back to the 1400s with a chance to take home a little piece of history.
After a day of exploring and creating the evening is yours to enjoy a dinner in town or at our in-house restaurant.
Day 7: Saturday, October 21

 

Whimsical Villages Workshop, Free Time, Closing Celebration & Dinner
We'll start our day on a colorful note with our last creative session. Create your own mini- world as Kate goes over how to design little whimsical villages inspired by our travels. Create a set that captures our journey and makes for the perfect keepsake.
Enjoy another delicious Buffet Lunch followed by free time to take one last dip in the pool or stroll about town, not to mention packing away all our cool one-of-a-kind artisan finds!
Join us in the evening for a fun closing celebration and sharing of our art journals along with our favorite takeaways, followed by a private 4-course special farewell dinner.
Day 8: Sunday, October 22

 

Breakfast and Departure
We'll share one last opening circle and breakfast together before departing for the airport. Remember to stay in touch with your new creative besties and we hope you Wander with Us on our next adventure!
PLEASE NOTE: THIS IS OUR PROSPECTIVE ITINERARY. SMALL CHANGES MAY BE MADE DUE TO WEATHER, DESIRES OF THE GROUP, AND UNEXPECTED OPPORTUNITIES (such as spontaneous adventures, can we say heck ya?!)

 Our retreats aren't just about the wonderful things we'll see and do but about building relationships, that's why we like to keep our groups small and intimate. This enables us to travel like a local and have an inside look at all the region has to offer!  This retreat is limited to 13 guests.
THIS EXPERIENCE INCLUDES
8 days & 7 night accommodations at a private boutique hotel

One Group Airport Transfer to & from

Ancona Airport on arrival & departure day

Private transportation to and from all destinations/activities

Intimate

group limited to 8-14 women

Tips for our guides, drivers

Daily Homemade Breakfast , 5 Lunches and 4 Dinners (meals provided include basic drinks along with house wine)

Walking Tour with Tavern Visit & Aperitifs

Pasta Making class with lunch
Day trip to Rocca di Montefortino

Artisan Studio & Wool Museum Farm Tour with Farm Lunch

Artisan Hat Maker Visit with Private Shopping & Custom Fittings

Sunset Art Party with cocktails

Local Vineyard visit with Wine Tasting

Local Cheese Farm Visit with Tasting

Local Olive Oil Mill visit with Tasting

Vineyard Picnic

Day Trip to Ascoli Piceno & Piazza del Popolo

Village Visit to Offida

Lacemaking Demo & Artisan Shopping

Four Creative Workshops!

Local Eco- Printing Workshop, Watercolor Patterns and Palettes, Mosaic Florals and Whimsical Villages

with guest artist

Kate Leach
Daily Art Exercises and journaling prompts to get your creative juices flowing!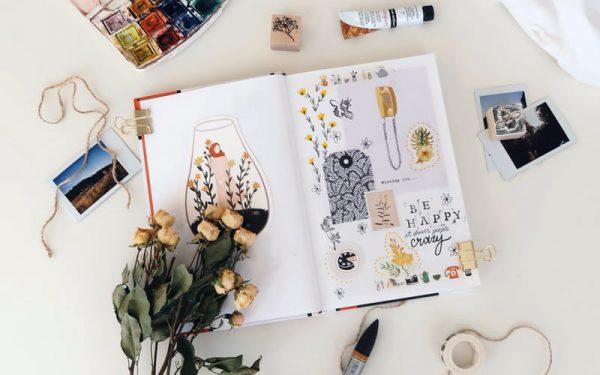 Sweet Extras
A private Facebook Group so you can get to know your fellow

A curated bag of goodies, aka the most amazing swag bag ever, including art and local finds!
A Concierge Travel Specialist should you need any assistance with flights or travel outside the retreat dates.
* This is a Wandering Women Luxe Retreat! Boutique accommodations, along with 4-course chef-prepared meals and wine, are included in addition to our amazing itinerary and day trips!
Double Occupancy $4925 – SOLD OUT
(Shared bedroom with two twin beds/shared bathroom)
---

Double Occupancy Suite $5225 – SOLD OUT
(King private bedroom/shared suite bathroom ) 
---

Single Occupancy $5525 – SOLD OUT
(Private bedroom and private bathroom)
---

(Airfare not included)
* Our travel affiliate Amy Flores Young of FloYo travel, will be handling deposits and payments.
A $1000 Non -Refundable deposit is required to hold your spot balance due by April 1st, 2023. Payment plans are available, please see our FAQ below.
Say what?!
Testimonials from our fellow Wandering Women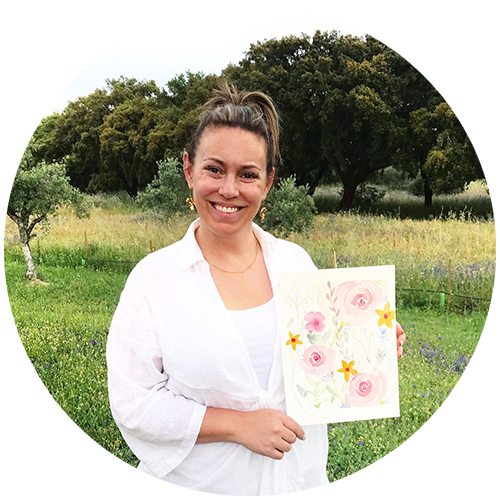 Experience of a Lifetime!
"This trip was an experience I will treasure forever. I was outside of my comfort zone; learning watercolor, going to another country with a group of women I had never met – but every day was spent building new friendships, tapping into my creative side, and exploring a beautiful country! I can't wait for my next Wandering Women's Retreat!!"
-Sarah P.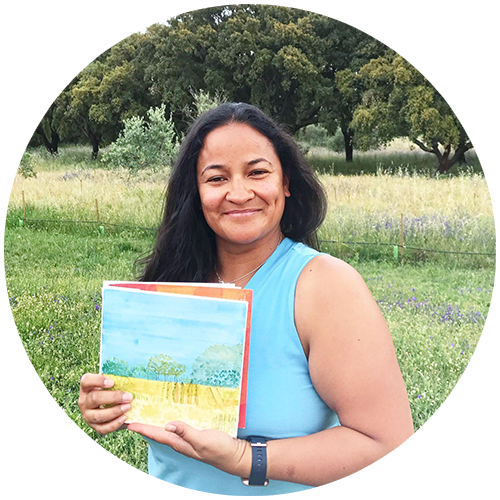 I had the best time!
"We explored the country while learning some awesome art ideas. One of the best parts of the trip was getting to know some really great ladies!"
– Cindee M.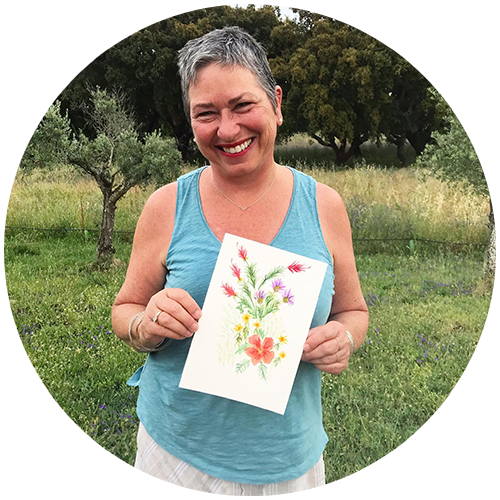 I highly recommend it!
"I highly recommend a Wandering Women Retreat for anyone looking for a fun adventure, discovering new worlds, unleashing creative potential, and meeting new friends! The days are filled with exploring, learning, creating, eating, walking, and conversation. I look forward to joining again in the future!"
– Stephanie P.
WHAT ISN'T COVERED IN THE COST?
Airfare from your hometown to Italy

Travelers Insurance (required for this retreat)

Any extra tours, meals, or excursions that you choose during your free time if you choose to go.

Alcohol & Specialty Drinks outside of those provided in the retreat package

Transportation & lodging outside of the retreat dates, should you choose to arrive early or stay later in Italy

Anything you buy in the markets or on various outings.
Book with Confidence –  A note about Covid 19
We have a great team in place that is monitoring the global pandemic and travel advisories on a daily basis. In the event we need to cancel the retreat due to Covid 19, retreat participants will be offered the option of moving funds to a rescheduled departure date . We are also requiring all participants to get travel insurance with a " cancel for any reason" policy. We want you to feel fully comfortable and confident when booking that you are covered!
* Please note that we will NOT be refunding cancellations for any reason, including if you yourself contract covid before the retreat and can not attend. Due to the planning, logistics & up front costs of these events, we have a strict no-refund policy regardless of circumstance. We are requiring retreaters to get trip insurance for this very reason, trust us the peace of mind alone is worth it!
Still have questions? We got you!

Visit our

FAQ

page.
Interested in a custom retreat for you and your tribe? We can create custom private retreats for your group that is tailored to your interests. Unique experiences, boutique accommodations and off the beaten path locations are our speciality! Reach out through our contact page for more info!
Come Wander with Us!
Want to be the first to know about upcoming trips?
Sign up for our newsletter,

SIGN-UP FOR THE LATEST INFO ON RETREATS AND GET EARLY ACCESS TO REGISTRATION AND MORE!