Unleash Your Creative Spirit!
An Aventure in Vibrant Oaxaca
February 15th – 22nd, 2024
Join us in the mystical mountainscapes of Oaxaca as we set off on an adventure to unleash our creative spirit! Known for its rainbow-colored architecture, incredibly rich history, and diverse community of artists, we can't think of a better place to get inspired! 
Weave your way through vibrant artisan markets famous for their pottery and handwoven textiles, discover new and exotic cuisines in one of the most famous regions for street food, and visit the heart of the countryside for a behind-the-scenes glimpse at craft in action.
Along the way, we'll lead you through creative prompts as we take time to gather inspiration from the beautiful places we visit. Our talented guest artist Jazmin Sasky has designed custom workshops just for us, from Custom Frida Portraits utilizing Couture Textiles to her signature Folk Art Paintings!
This journey is for anyone looking to explore their creative side, and all of our activities and workshops are for beginners and seasoned artists alike! No Art experience necessary!
Our adventure begins in the heart of the city, where we'll explore Oaxaca's rich history. Named a World Heritage Site in 1987, Oaxaca is one of the most beautiful and best-preserved regions in all of Mexico. Our private tour of the city includes all the famous sites and hidden gems, as well as chocolate tasting! Oh yes, you heard that right! We'll learn all about the chocolates and moles of this region as well as get a taste of all that deliciousness! Yes, please! 
Our journey continues to the neighboring villages of Ocotlan de Morelos, Santo Tomas Jalietza, San Martín Tilcajete & San Bartolo Coyotepec, also known as the magic route of handicrafts. Experience the amazing artisanship and ancient traditions of hand-dyed textiles, Oaxaca's infamous black pottery, and hand-carved wooden sculptures with live demos, artist talks, and of course, shopping! 
Day trips to open-air markets and art galleries, street food and mezcal tastings along with creative workshops that celebrate the local culture highlight our stay.
The charming  Las Bugambilias, with its bright and colorful rooms featuring local artwork, beautiful common areas, and a rooftop terrace, will be our home base as we explore all Oaxaca has to offer!
If you've been looking to take some time for yourself to reconnect and explore your creative side with an awesome group of women, consider this your invitation!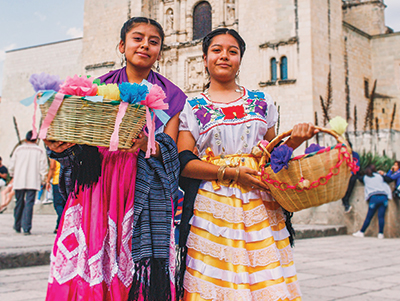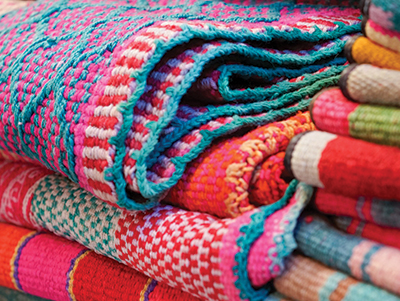 If you love bold beautiful colors, tantalizing cuisine and inspiring folk art then this retreat is definitely for you!
Ok, can we just discuss how crazy stressful the last couple of years have been?! You deserve to take some space for yourself, that's right! Not the kids, family, or your job, but something just for you! So buckle up buttercup cause we're offering an adventure to reset and explore your best self… It's more than a retreat; it's an experience, so let's loosen up, get inspired, and above all have fun!
Come Wander with us!
A peek into our adventure!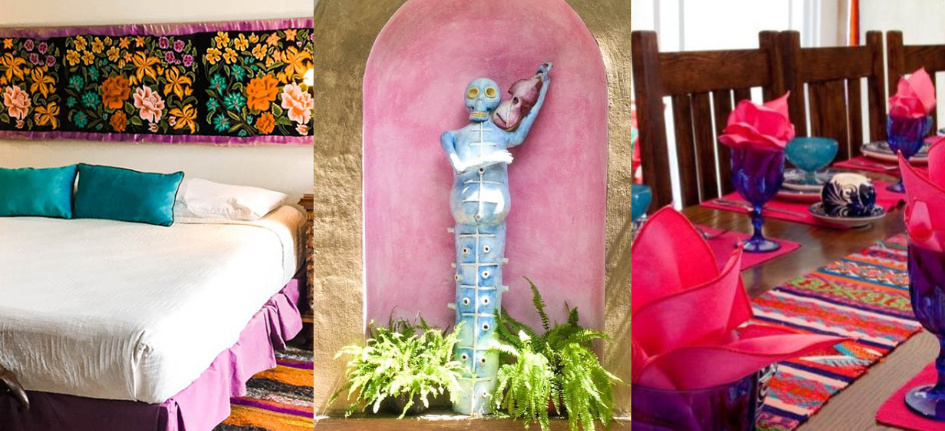 We went all out and booked the entire Las Bugambilias, a beautiful B&B brimming with charm! They are not only one of the top-rated and award-winning B&Bs, they are also famous for their delicious homemade breakfasts, not to mention being in the heart of downtown which makes it perfect for exploring! Soak in the instagrammable decor or enjoy the perfect sip of mezcal from the rooftop bar!
Oaxaca is famous for its tantalizing street food, delicious moles, and smoky mezcals!
We are in for a treat with food and mezcal tastings along with a very special in-home authentic half-day cooking class by the famed Sonia Silva! Learn how to make your own mole from scratch along with handcrafted mortar pestle salas and more!
Meet our Guest Artist
Meet artist Jazmin Sasky! Schooled in figurative painting and illustration, Jazmin is known for her colorful folk pieces. Featured in numerous private collections, public spaces, and galleries, Jazmin's work celebrates sisterhood and takes us on a painterly journey into the magical worlds of womanhood. 
We are in for a treat with not only a studio tour but a variety of fun workshops as we learn the beautiful process behind her pieces.
"My body of work gives form to the cultural mosaic of Latin America. There's a continuous theme running through all my work, and that is the togetherness of women, the special friendship, companionship, and sense of community that women create"
Meet our Featured Local Artists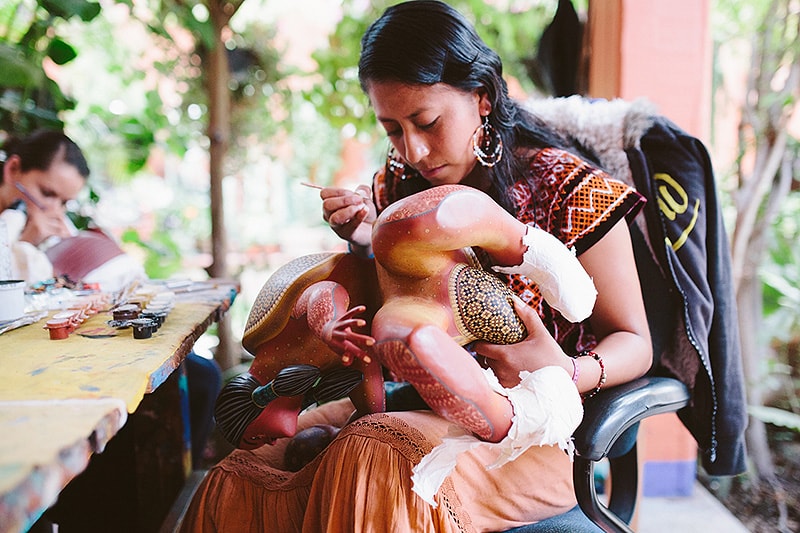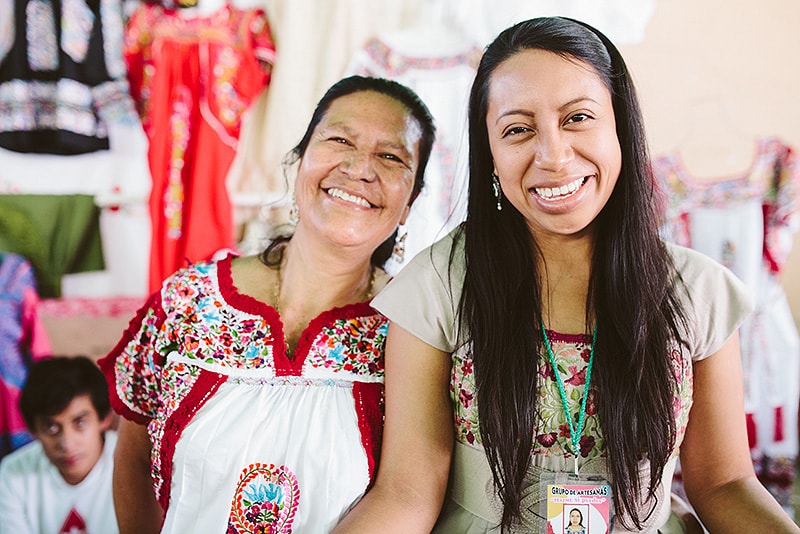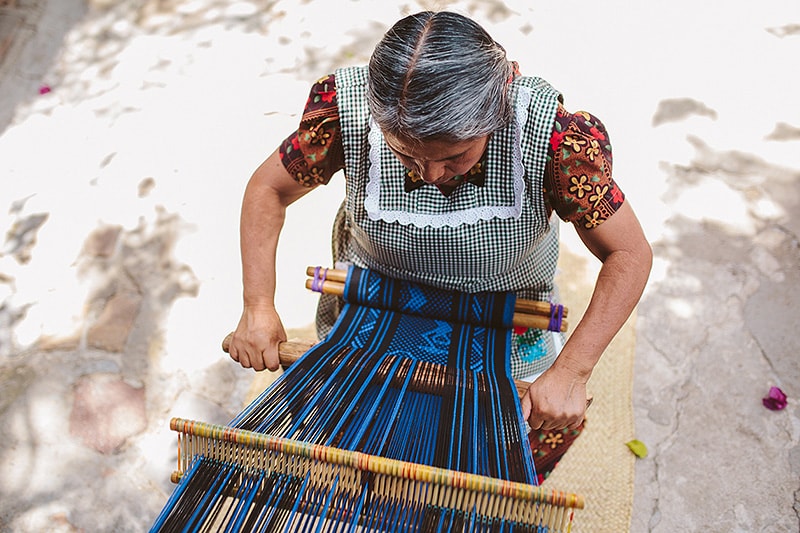 There is so much talent in this region we couldn't just feature one! We'll travel to the heart of the countryside to neighboring villages and towns home to women artisans in multiple media from weaving to pottery and even wood carving! 
Get a behind the scene glimpse at these amazing women in action with live demos and more! From sacred embroidery to hand-dyed textiles and intricate wood carvings there is so much talent and tradition and we can't wait to take it all in!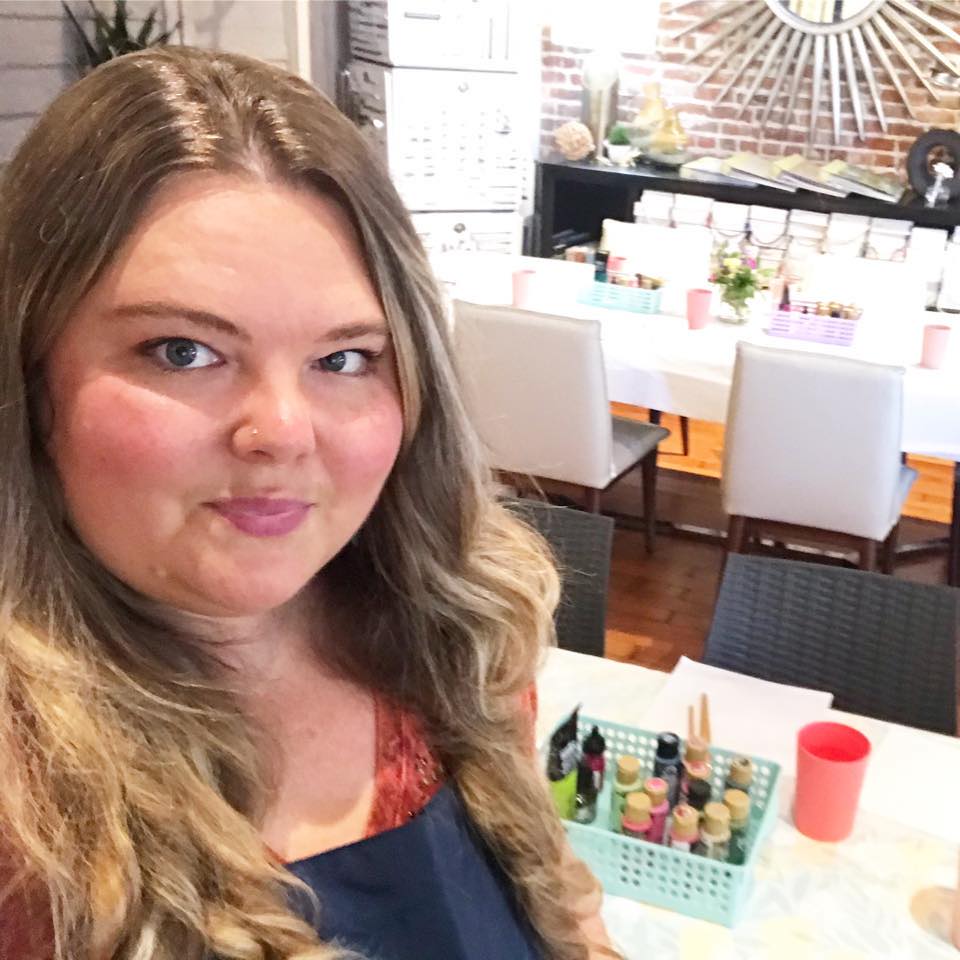 Hi Everyone! Cassie here, founder of Wandering Women Retreats and art and travel lover!
I can't tell you how excited I am to share Oaxaca with an awesome group of gals! With over a decade of experience in the travel industry and as a professional artist, it's been a long-time dream to merge the two and offer unforgettable journeys that both nurture your creative side and immerse you in local culture. 
I've cooked up a seriously dreamy itinerary that has a taste of it all! We'll not only be visiting different towns and villages throughout Oaxaca but with creative workshops, amazing day trips, and a culture steeped in history this retreat is chock full of inspiration! 
So join me in the vibrant city of Oaxaca for the adventure of a lifetime!
Our Itinerary
Day 1:  

Thursday, February 15th

– Arrival, Opening Circle & Welcome Dinner
Arrival in Oaxaca, group transportation to get you from the airport to the hotel will be provided. Check-in, get refreshed! 
Our charming Bed & Breakfast is located right in downtown Oaxaca near all the action and is the perfect place to explore from! Join us for cocktails and an opening circle followed by a scrumptious Welcome Dinner.
Day 2:

Friday, February 16th

– Private Walking Tour of the Historic Plaza, Artisan & Food Markets, Chocolate Tasting, Folk Art Faces Workshop
Our day starts with a private walking tour of the city. Find out all about Oaxaca, its hidden gems, and unique history. Next, we'll journey to the infamous Zocolo, a colorful open-air market awash with fantastic food, colorful artisans, jewelry, pottery, and woven goods. Located in a plaza ringed with artisan vendors and an 18th-century cathedral, it is the center of social activity in Oaxaca!  
We'll weave our way through the Zocolo as well as some of Oaxaca's most famous food markets before ending at a chocolatier. Learn all about the chocolates and moles of the region and, of course, taste all that deliciousness! Enjoy free time in the plaza for lunch. 
In the afternoon, meet us at our courtyard oasis for a fun workshop exploring local folk art designs. Jazmin will go over simple techniques for creating funky folk art faces & motifs using gouache, paint pens, and more!
Day 3:

Saturday, February 17th

– Full Day Artisan Excursion featuring Textile, Pottery and Wood Carving Artists, Market Visit, Food Tastings & Lunch.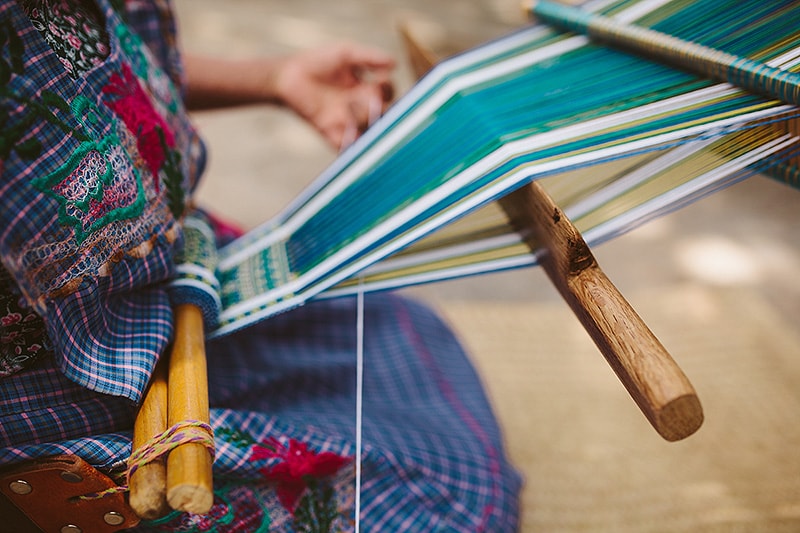 Join us on a full-day adventure as we discover the artisans of the magic route of handicrafts! Starting in the nearby town of Ocotlán de Morelos we'll explore the "tianguis" which is a traditional open-air market where we'll enjoy a walking tour and tastings of locally made tamales, chapulines, tejate, pulque, and nicuatole! 
Our next stop is Santo Tomás Jalietza, where we'll visit the home of Crispina Navarro Gómez, who is one of the finest weavers from México to learn how they weave their textiles using ancient techniques on a back-strap loom.
We'll break midway for a special lunch at the Restaurant "La Azucena Zapoteca" to taste the traditional food of this region.
After lunch, we'll head out to the studio of Jacobo & María Ángeles to learn all about the "alebrijes" (wooden carvings) made with copal and painted with natural dyes. After a live demo we'll have the opportunity to see and shop all the finished wood carvings made in the gallery.
Our last stop will be in the town of San Bartolo Coyotepec where we will visit the workshop of Doña Rosa Real de Nieto to see how they make the infamous Oaxaca black pottery by hand. 
* We've been known to add in a few spontaneous studio visits so be prepared for an adventure!
Day 4: Sunday, February 18th
– Local Artist Studio Tour, Mixed Media Frida Portrait Workshop, Dinner in the Plaza
Get inspired as we enjoy a private tour of Jazmin's Oaxaca studio as Jazmin shares her unique vision and the inspiration behind her beautiful work.
After our tour, we'll enjoy a custom workshop hosted in the courtyard of her studio. Learn how to create your own iconic Frida Portrait as we discover the special process of combining paint, relics, and handwoven couture textiles to create one-of-a-kind pieces. These creations will be made on beautiful wood panels making them not only travel friendly but ready to hang!
Enjoy free time in the afternoon to explore or have a siesta and in the evening, meet us for a special dinner in the plaza. Sample delicious Oaxacan fare with a one-of-a-kind meal of local specialties. Sundays are great for people-watching and live music and we'll enjoy a nice stroll after dinner to take it all in.
Day 5: Monday, February 19th

– Free Day to Explore as you Wish!
Explore the city at your own pace. Enjoy a spontaneous adventure or choose from one of many suggestions. From the historic plazas to ancient ruins to street food and mezcal tastings, there's an adventure around every corner!
Stumped on what to do? No worries, we got you! Our travel packet includes a guide to local attractions and places of interest with plenty of options for your day off!
Day 6:

Tuesday, February 20th

–

Local Artist Demo & Clay Workshop, Mezcal Tasting & Cooking Class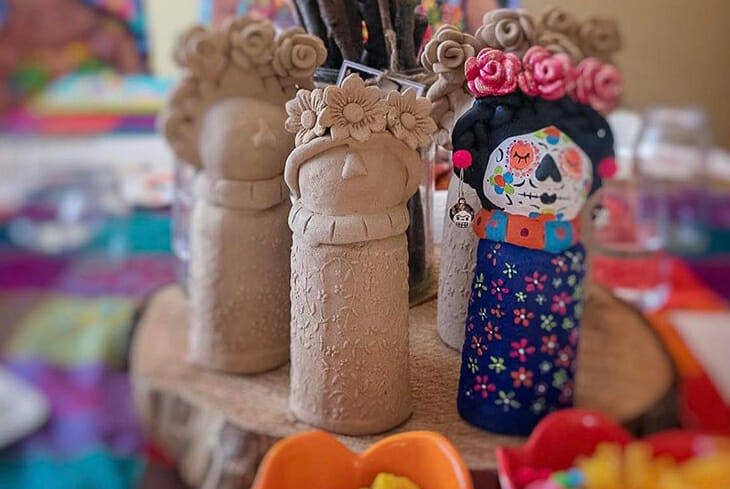 Dive into the fun world of clay with a visit and demo from local master artisan Maria Blanco from the famed pottery-producing village of Santa María Atzompa. Known for her highly-detailed clay muñecas and other decorative works, Maria will go over her unique process and explain how she creates her clay dolls. Following the demo, we will hand-paint our very own adorable clay dolls for a truly unique keepsake!
Our creative journey continues into the culinary world as we discover the flavors of Oaxaca with a local in-home half-day cooking class extravaganza! We'll be whisked away to the home of Sonia Silva, a  local woman who's had a passion for traditional Oaxacan cuisine since she was a child. Sonia's love of Oaxaca food is infectious and we'll learn recipes steeped in tradition and handed down generation to generation. 
Take a tour of Sonia's garden as she goes over all the special ingredients you'd find in a traditional Oaxacan kitchen. Next, it's time for the main event. Sonia will show us how to make handmade tortillas, tetelas, memelas, and authentic mortar and pestle salsas. We'll also be able to create one of the infamous seven Oaxacan moles from scratch!
A family affair we're in for some fun with mezcal tasting along the way by Sonia's son as he guides us through some of the region's best mezcals, ending this delicious day with a nice family-style meal as we enjoy the fruits of our labor.
Day 7:

Wednesday, February 21st

– Sacred Hearts Collage Workshop, Free Time, Margarita Party & Farewell Dinner
We'll start our day on a colorful note with our last creative session. Explore mixed media sacred hearts,  a combination of collage pages, bits of found papers & maps, along with gold leaf accents for the perfect souvenir of our journey!
The afternoon is yours to enjoy as you please, with plenty of free time to enjoy any last-minute shopping or packing away all your cool market finds!
Join us in the evening as we margarita it up with a fun closing circle and sharing of our art journals along with our favorite takeaways, followed by a private 4-course farewell dinner of local Oaxaca delicacies.
Day 8:

Thursday, February 22nd

– Breakfast & Departure
We'll share one last opening circle and breakfast together before departing for the airport. Remember to stay in touch with your new creative besties and we hope you Wander with Us on our next adventure!
PLEASE NOTE: THIS IS OUR PROSPECTIVE ITINERARY. SMALL CHANGES MAY BE MADE DUE TO WEATHER, DESIRES OF THE GROUP, AND UNEXPECTED OPPORTUNITIES 
(such as spontaneous adventures, can we say heck ya?!)

 Our retreats aren't just about the wonderful things we'll see and do but about building relationships; that's why we like to keep our groups small and intimate. This enables us to travel like a local and have an inside look at all the region has to offer!  This retreat is limited to 14 guests.
THIS EXPERIENCE INCLUDES
8 days & 7-night accommodations at our Private Boutique Hotel

Group Airport Transfers on Arrival & Departure Day

Private transportation to and from all destinations/activities

Intimate group limited to 8-14 women
Tips for our guides, drivers
Daily Homemade Breakfast, 4 Dinners ( Plaza, Homemade Cooking Class, Welcome & Farewell Dinner), and one lunch.
Private Walking Tour of Oaxaca
Chocolate Tasting
Day Trip to Magic Route of Handicrafts Featuring Local Artisans and Live Demos

Village Market tour with

street food tastings
Local Artist StudioTour & Frida Portrait Workshop with Couture Textiles
Local Artisan Clay Demo and Clay Workshop
Mezcal tasting
Half Day – Local in-Home Cooking Class with Dinner

Margarita Party

Four Creative Workshops!

Folk Art Faces, Mixed Media Frida Portraits & Collage Sacred Hearts

with guest artist

Jazmin Sasky

&

Hand Painted Clay Dolls with

local artisan

Maria Blanco 
Daily Art Exercises

and journaling prompts to get your creative juices flowing!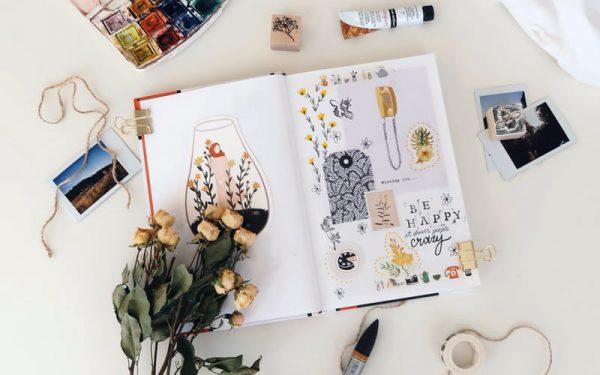 Sweet Extras
A private Facebook Group so you can get to know your fellow

A curated bag of goodies, aka the most amazing swag bag ever, including art and local Oaxacan finds!
A dedicated on-site host making sure you have the most awesome time ever!
Cost: Double Occupancy $3475 | Single occupancy $3975
(Airfare not included)
A $1000 Non – Refundable deposit is required to hold your spot balance due by November 1st, 2023.
Say what?!

Testimonials from our fellow Wandering Women 
Memories I'll treasure forever!
"Traveling to Oaxaca with Wandering Women Retreats made it so easy to relax and connect with my sense of inspiration, creativity and adventure! From the colorful artwork, culture, talented local artisans and delicious food, Cassie went above and beyond to curate a beautiful trip and memories with my mom that I will treasure forever."
– Megan C.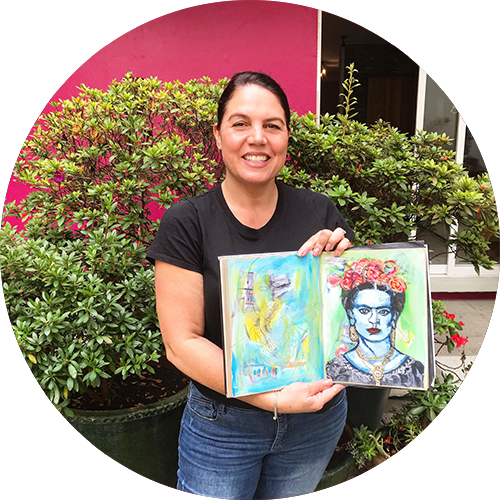 Amazing and Unique!
"My retreat to Oaxaca was a beautiful adventure. The trip was organized with wonderful experiences along with meeting new friends. I recommend joining a Wondering Woman retreat if you are looking for an amazing travel experience that is unique."
– Rita C.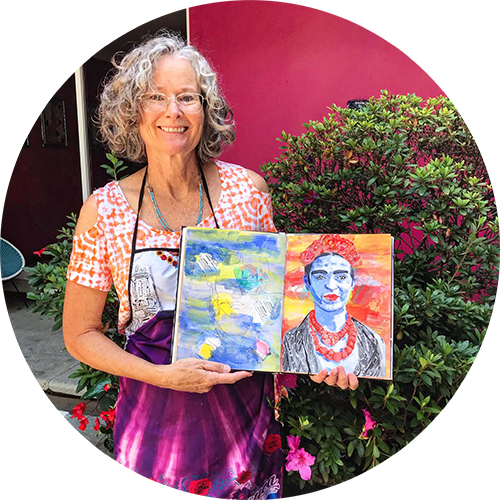 Magical & Memorable
"Wandering Women Retreats created an enchanting retreat of picturesque experiences. Dazzling lodgings, pictorial day trips and inspiring art workshops. The retreat to Oaxaca was magical and memorable."
– Carol W.
WHAT ISN'T COVERED IN THE COST?
Airfare from your hometown to Oaxaca
Any meals not listed in the itinerary
Travelers Insurance
Alcohol and specialty drinks

not listed in the itinerary

Any extra tours, spa treatments, excursions that you choose during your free time if you choose to go.
Transportation & lodging outside of the retreat dates, should you choose to arrive early or stay later in Mexico.
Anything you buy in the markets or on various outings.
Personal tips and gratuities (hotel staff, maid service, etc.)
Book with Confidence –  A note about Covid 19
We have a great team in place that is monitoring the global pandemic and travel advisories on a daily basis. In the event we need to cancel the retreat due to Covid 19, retreat participants will be offered the option of moving funds to a rescheduled departure date. We are also requiring all participants to get travel insurance. We want you to feel fully comfortable and confident when booking that you are covered!
* Please note that we will NOT be refunding cancellations for any reason, including if you yourself contract covid before the retreat and can not attend. Due to the planning, logistics & up front costs of these events we have a strict no-refund policy regardless of circumstance. We are requiring retreaters to get trip insurance for this very reason, trust us the peace of mind alone is worth it!
Still have questions? We got you!

Visit our

FAQ

page.
Interested in a custom retreat for you and your tribe? We can create custom private retreats for your group that is tailored to your interests. Unique experiences, boutique accommodations and off the beaten path locations are our speciality! Reach out through our contact page for more info!
Come Wander with Us!
Want to be the first to know about upcoming trips ?
Sign up for our newsletter,

SIGN-UP FOR THE LATEST INFO ON RETREATS AND GET EARLY ACCESS TO REGISTRATION AND MORE!